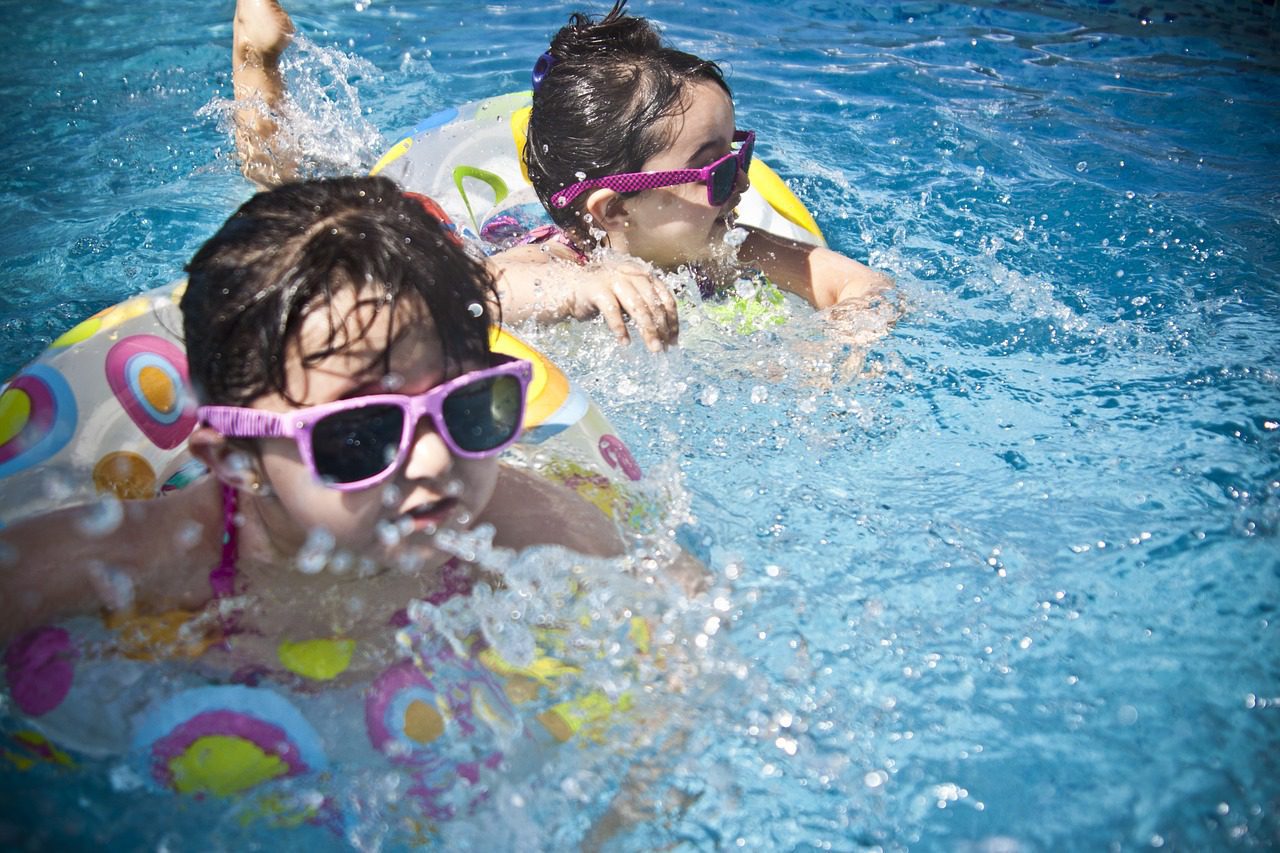 Summer Day Camp & Playschool Registration Now Open
Registration is now open for City of Calgary day camps and year-long Playschool. Budget-friendly quality children's programs are available at City recreation and parks facilities across Calgary. Choose from over 35 camp types to keep your child active and having fun this summer such as Nature's Superheroes, Extreme Adventures or Swim, Sports and more to name a few. Visit calgary.ca/register.
Mobile Adventure Playgrounds: A Different Way to Play!
The City of Calgary hosts free outdoor Mobile Adventure Playgrounds in various locations for children to explore, create, imagine and learn in their own way. They contain a variety of materials and loose parts such as boards, tires, tape and cardboard that children are free to use to build, demolish, assemble and change their environments as they desire. Onsite play ambassadors are there to inspire play and keep the playground safe, but not directly supervise the children. Parents are encouraged to stay and watch their children play and see how their imaginations soar in this ever-changing adventure space. Locations and dates available at calgary.ca/play.
The Summer Youth Passport Is Back!
Youth ages 12-17 can enjoy unlimited drop-in swimming, skating, climbing, sport and fitness activities at recreation facilities across Calgary in July and August with the Summer Youth Passport. Summer Youth Passports are on sale now at all participating City and partner facilities. Visit calgary.ca/youth passport for details.
Skip the Work and Plan Your Kids' Birthday with The City of Calgary
Birthday wishes….no dishes! Skip the work and plan your next birthday party with The City of Calgary. The City's many facilities offer an easy and affordable way to gather with friends and family in a fun setting. From waterparks to nature adventures, you'll find party planning simple and stress-free. Parties are tailored to the age group and available at City leisure centres, nature centres, aquatic and fitness centres, and art centres. Visit us online to see our list of themed adventure parties.
Visit calgary.ca/birthdays for options.
The Fun Starts After the Bell with Calgary Afterschool
The fun starts after the bell. After school programs are offered by The City of Calgary for FREE or low cost. Youth are provided positive, fun and supervised after school programs in schools, recreation buildings and community facilities across Calgary. Children and youth grades 1-12 can drop into a weekday program in their community and take part in a variety of activities from 3-6 p.m. Activities may include basketball, swimming, arts, leadership, skating, sports and much more. At Calgary AfterSchool, it's more than just getting children and youth active. These programs are designed to keep kids productive, increase self-esteem and teach them skills that will follow them throughout their life. Learn more at calgary.ca/afterschool.