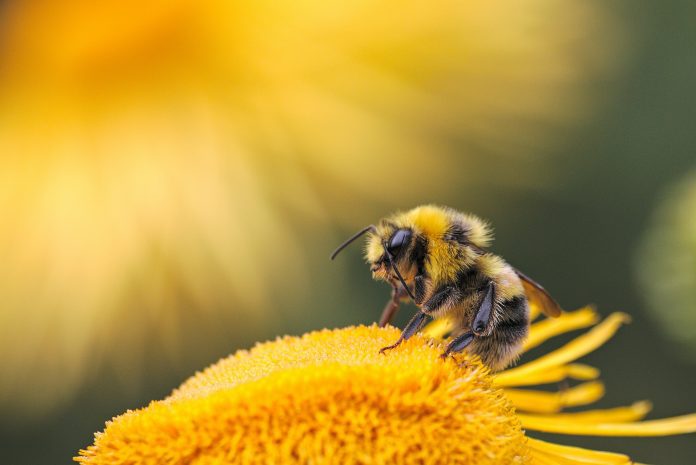 In 2019, Calgary was declared Canada's 36th Bee City. This designation highlights The City of Calgary's commitment to providing habitat and resources for local pollinators. Naturalizing urban parks and green spaces through the addition of native wildflowers, grasses, shrubs, and bee habitat enhancements not only benefits pollinators, but also results in reduced maintenance costs, less pesticide use, and increased opportunities for stewardship and education.
Calgary is a mecca for native bees. 199 different types of bees have been documented in Calgary. Our city may contain more kinds of bumblebees than any other city in North America. * Climate change, disease, pesticide use. and habitat loss have all contributed to the decline of pollinator populations. By helping flowering plants reproduce, pollinators contribute to healthy and resilient ecosystems.
Create a refuge for urban birds, bees, and butterflies in your own backyard by adding native plants with varying bloom shapes, sizes, and flowering seasons. Native plants are beneficial to pollinators and require less water and maintenance than traditional lawns and many ornamental flowers. Help create a year-round habitat for pollinators by leaving plant debris in your garden over the winter, delaying spring cleanup, and adding habitat enhancements such as wood stumps, loose patches of bare soil, and hollow plant stems.
*University of Calgary Urban Alliance 2021 Report
For more information, please visit www.calgary.ca/pollinators.