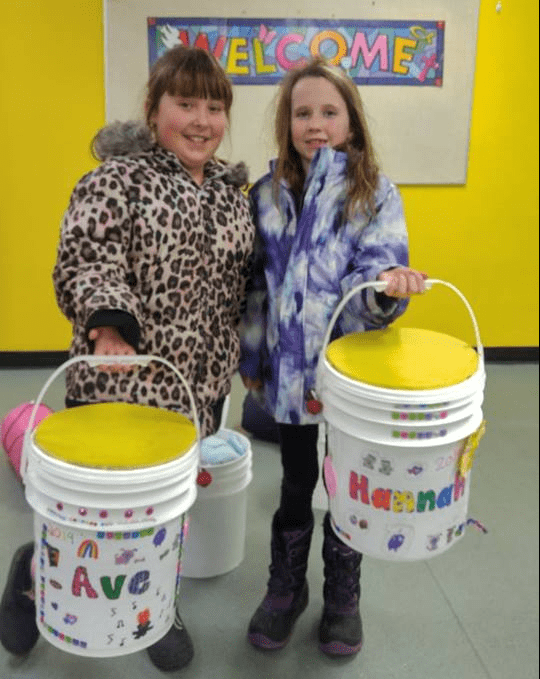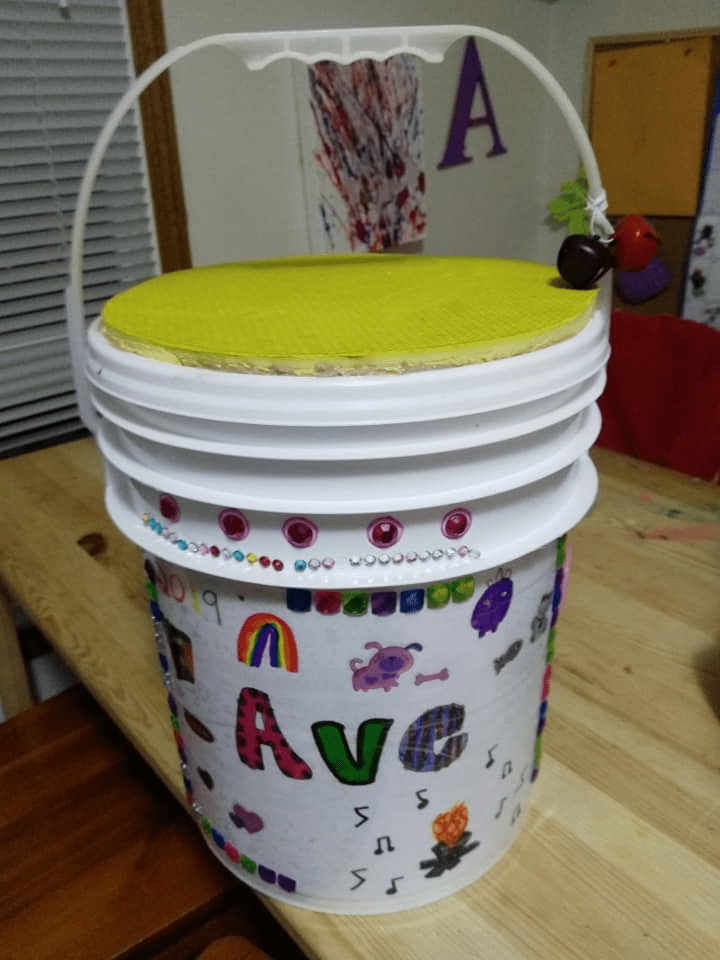 Long gone are the days of weaving together newspaper and placing them in a grocery bag to sit on while out camping. "Sit-Upons" are used throughout Guiding as a camping comfort to keep bottoms dry when sitting around the campfire or when out in the backwoods.
While making and using "Sit-Upons" is still a cherished rite of passage in Guiding, the 1st Brownie Unit of the Wichewakn District in Hawkwood, took the task to a more "functional and stylish" level.
Thanks to the generous donation of large utility buckets, the Brownies were able to decorate and jazz-up the outsides and then they glued a comfy piece of foam on the lids and voilà, they had not only a high-off-the-ground-comfy "Sit-Upon" but one that doubles as a large carrier to help keep essential camping items clean and dry!
The Brownies are one step closer to having everything they need for their first camping trip of the year. Next? Planning on all the fun activities and good eats for the trip. See you in the woods!
If you have been considering getting your daughter involved in Girl Guides but you are not sure what it is all about or where to start, contact me.
Laurie Lin
District Commissioner of the Wichewakn District