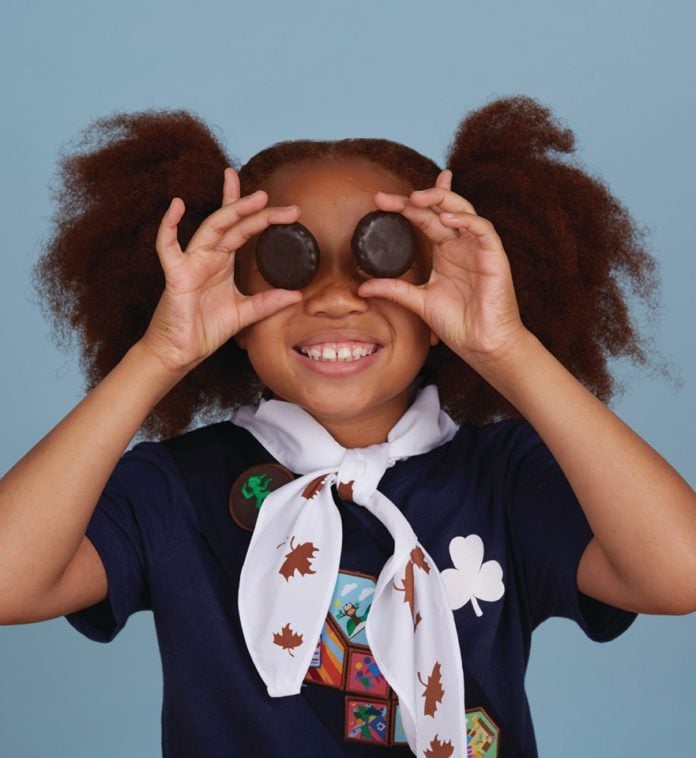 Sparks is the first branch of Guiding for 5- and 6-year-old girls.
The 165th Sparks were pleased to enroll 12 new Sparks to our unit in October. We have 20 enthusiastic girls and 4 leaders who have been enjoying a fun Guiding year so far!
Our Sparks have enjoyed many wonderful events over the course of the guiding year and have been completing actives to work towards the Experiment & Create, Connect & Question and Take Action program areas.
The Sparks have had the opportunity to do many outings including a tour of the Sage Hill Library, Creekside Fire Station and the Apple Store in Market Mall. In February, our unit, along with the 145th and 170th Sparks, had a wonderful time at the Calgary Zoo sleepover and enjoyed a day of learning and fun filled activities at the Guide Centre for STEM day, which was put on by Girl Guides and the University of Calgary. We celebrated Thinking Day learning about the 5 World Centres, Lord and Lady Baden Powell, and donating funds to the Canadian World Friendship Fund.
Pathfinders is for girls in grades 7 to 9.
The 91st Pathfinders have had a wonderful year. There have been many Service Projects since the fall, including Soap for Hope, where girls sorted out hygiene supplies, cut soap and made hygiene kits for the homeless, and we also made Period Pouches for homeless girls and women with Robyn Fishers' I Support the Girls. We also sewed dog beds for puppies in the PADS program, and donated poop bags, toothbrushes, pee pads and bowls.
We have bridged with 170th Sparks and made Coding Necklaces, and our one-and-only third year ran a Paint Nite with 25th Guides. We have also sang Christmas Carols at the Sage Hill Sobeys, escaped out of a Locked Room, and had a blast at our Thinking Day Sleepover where we went to the Calgary Tower, explored Kensington, attended Thinking Day Fireworks with over 2000 other Girl Guides from the Calgary Area, and went tubing at Winsport. Phew, I think I got it all! We greatly miss meeting with our girls. Keep up the great work! Stay safe and don't forget to wash your hands.