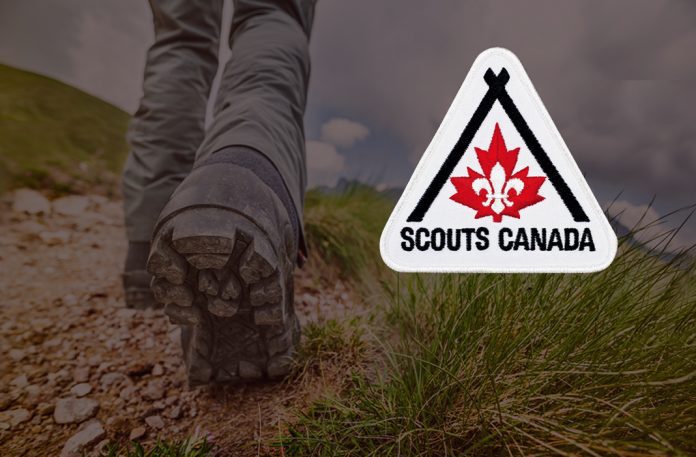 Spring Update
Like everyone else in our community, our Ranchlands 186th Scouts have been forced to evolve because of the COVID-19 pandemic! Our last face-to-face meeting was held on March 10, shortly before restrictions were announced by both Scouts Canada and the Alberta government which cancelled large group gatherings. But our youth and leaders have found creative ways to continue with the program!
At the end of February, we held our annual Cub Car Rally, and our Beavers, Cubs, and Scouts were planning those last few winter sports outings. At the last meeting on March 10, the Beavers enjoyed an evening of snowshoeing at Bowness Park, while the Cubs learned about infection prevention, including how to properly wear masks and gloves. It was so timely! The Scouts were working on map reading skills and planning for some spring adventures, including a raft trip on the Red Deer River. Unfortunately, that opportunity has 'drifted away' for this year.
Since then, the groups have been using technology to host virtual meetings online. While they look and feel different from our usual meetings, our youth seem to enjoy the chance to reconnect and share their experiences. The meetings usually include an opening, some time for conversation, and a physical activity. Our leaders have also been encouraging the kids to work on badges on their own time. A great option now is the Home badge since everyone seems to be learning new skills in and around the kitchen. It looks like we will be finishing out the year in this virtual environment, so we are hoping that as the weather improves and the parks reopen, our youth members can continue to enjoy outdoor adventures with their families.
We are already looking ahead to our fall session and starting strong in September 2020. We have had some change with some long-standing members of our Group Committee retiring after many years of service (thank you, Jacqui!), so we are looking for new volunteers for our Fundraising and Registrar roles. We are also in need of some Cub and Scout leaders. If you are keen to support the youth of our community, are creative, collaborative, and are willing to share your skills and experience, we'd love to hear from you! Please contact us at the following email address: [email protected].
Finally, if you are missing those Scout Bottle Drives, and have a stash of bottles and cans piling up in the garage, we have just the thing for you! We have partnered with an organization called "SkipTheDepot" – they pick up your refundables, and you have the option to donate your refund to the 186th Ranchlands Scouts. The money we get from bottle drives is critical to the programming for our youth and pays for camp rentals, equipment, and supplies. Thank you for all your support to date! To schedule a pick-up, go to SkipTheDepot.com, or https://app.skipthedepot.com/186thranchlandsscouts, and download the app.
Tara Barnett
186th Ranchlands Scouts