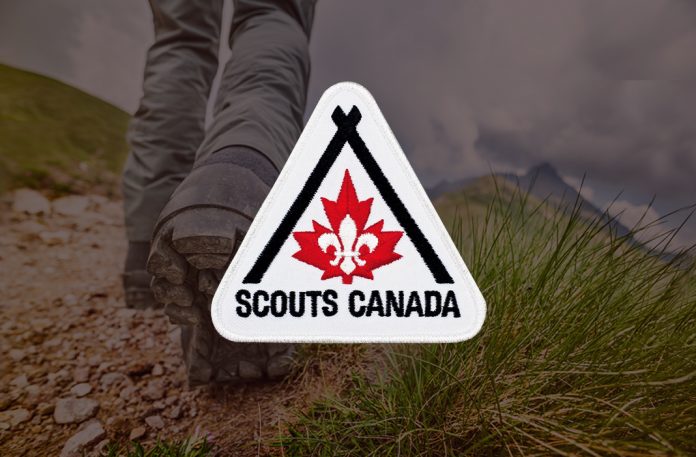 Like many organizations, our Ranchlands 186th Scouts had to evolve throughout the restrictions on in-person events through the COVID-19 pandemic. It was hard to end our Scouting year in June without our usual end of year celebrations: we didn't have a chance to see our Beavers 'swim up' to Cubs, or our new Cub 'Howlers' move into Scouts. It was also hard to see some of our older Scouts and long-time volunteers finish out their membership without an appropriate celebration. And we certainly missed the chance to sit around the campfire with our members and parent volunteers at our usual year-end Family Camp.
Scouts Canada has been continuing to share some useful links and programs through "Scouting at Home" which challenged members to continue to be active and seek new ways to contribute in their homes and communities. The feedback from some parents was that they valued the connections their children had through Scouting as it allowed them to maintain virtual connections in the community beyond their school. It was great to hear our youth share their experiences learning to cook a favourite meal or planning a family outing.
Scouting does not stop for our leaders in the summer, and our attention has turned to planning for the return of our Ranchlands 186th Scout program in September. With the phased re-opening of many activities, we are closely following the progress and guidance of the public health authorities. The focus as we move towards restarting our activities in the fall will be on the safety of our youth and volunteers, and the sustainability of the program in continuing to provide youth-leadership opportunities. We will be starting the year focused on outdoor events, incorporating new standards for personal safety that are aligned with provincial health authority guidance. We will be looking to continue with some virtual programming to ensure we have flexibility if we need to suspend face-to-face meetings (again). Scouts Canada has indicated that they will be extending memberships to December 2020, with new registration starting in January 2021 to provide returning menders with flexibility.
As part of looking ahead to a strong start in September 2020, we are seeking some new volunteers to support our Cub and Scout troops, as well as the Fundraising and Registrar roles. If you are keen to support the youth of our community, are creative, collaborative and are willing to share your skills and experience, we'd love to hear from you! Please contact us at the following email address: [email protected].
We know that many of you in Ranchlands relied on the Scouts Bottle Drives to clean out your recyclables. There is still an opportunity to support your local Scout troop through "SkipTheDepot". To schedule a pick-up, go to SkipTheDepot.com, or https://app.skipthedepot.com/186thranchlandsscouts, and download the app. We really value the strong support we have had from the residents of Ranchlands – these funds allow us to purchase supplies for camps and activities throughout the year. Thank you!
Tara Barnett
186th Ranchlands Scouts