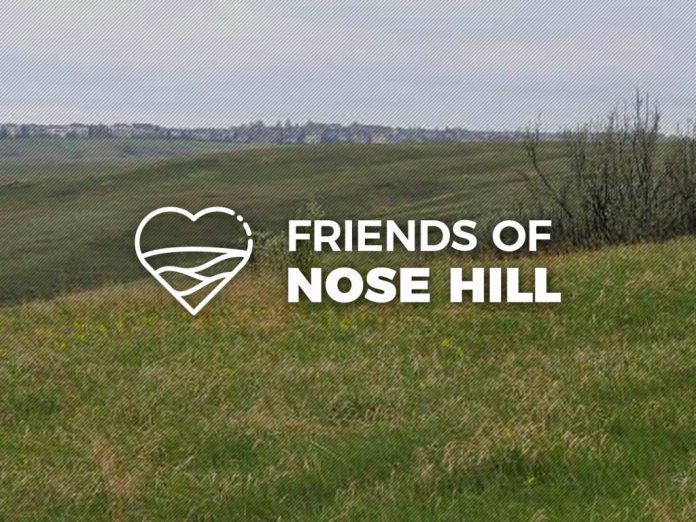 by Anne Burke
The objectives of Nose Hill Park in the Council-approved Nose Hill Park Master Plan Review, included goals to preserve and enhance the natural character of the prairie landscape, to encourage conservation of natural and cultural resources, and to conserve the entire area known as Nose Hill Park as open space for the future use of all Calgarians.
It was noted that we typically demonstrate a high degree of responsible use of common facilities when we are made aware of the need to do so. Such soft controls would likely be sufficient to reduce most damage to a level which allows the terrain to recover, although they will not stop irresponsible use.
The education of park users should be the primary method of resource management. This could be done by the Friends of Nose Hill newsletter, brochures, posters in bike shops and pet supply stores, community newsletters, school presentations, community educational events on Nose Hill, and publications such as A Guide to Nose Hill.
We would have information on the Park's natural resources (wildlife, vegetation) and their value to the ecosystem, as well as the significance of the Park as a unique resource in an urban environment. We can learn etiquette and rules of use to minimize damage to these resources and help avoid user conflicts.
The Biophysical Study should be shared, with assessment of the degree of threat to significant biophysical and cultural resources. It was an ecological land use inventory and analysis of the Park from May to December 1993. Field studies were conducted from June to October 1993 to map ecological units and collect soils, vegetation, and wildlife habitat information at 100 sampling plots. Trail condition and use data were collected from late July to late September 1993.