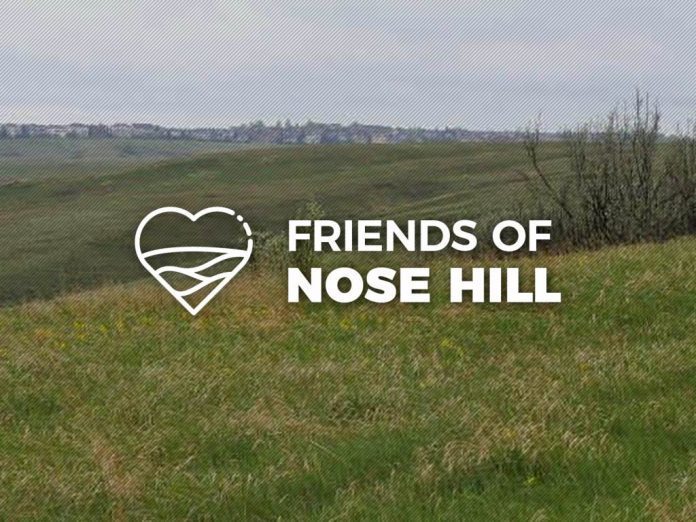 Many of you came to our November annual general meeting. Thank you to our guest speaker for her very interesting report on "wildlife after dark", based on a series of on-site cameras on Nose Hill and in other Calgary parks. The City uses many methods to manage human-coyote coexistence, including:
Gathering reports of coyote sightings
Educating the public with tips on coexistence
Investigating conflict from reported encounters
Identifying and removing food, garbage or other conflict sources
Re-establishing a coyote's natural shyness towards humans
Closure of parks and pathways, where needed, to protect the public and wildlife.
There have been extensive public consultation and an online survey for the Parks and Pathways Bylaw Review. As previously reported, the Bylaw also deals with dogs, signs, cycling, in-line skating, trees and plants, even drones, but not smoking, pet ownership, or tree protection. Once expected sooner, the results will be delayed, until the first half of 2019. This is due to "keeping an eye on" at least a couple of issues (cannabis legalization and the bike share program). The report to City Council promises to cover "any emerging impacts."
This fall, there was a free hike on Nose Hill sponsored by Alberta Wilderness Association. The guide was Gus Yaki, a renowned naturalist, who leads bird-watching groups and has birded around the world. Global Bird Rescue is a FLAP Canada initiative that brings the issue of bird-building collisions to the public. This weeklong event, dubbed Collision Count Week, brings communities together to search for fallen birds in the neighbourhood. Using the Global Bird Collision Mapper enables reports on the location, status and species of the birds recovered, including photos. This citizen science tool shows every collision reported on an interactive map, with invaluable data for our understanding of the issue.