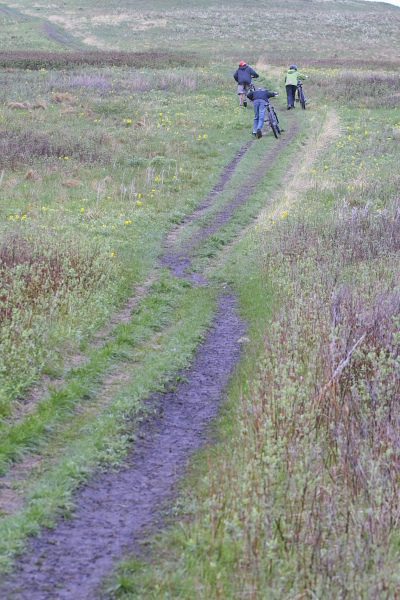 Nose Hill is now an island habitat, surrounded by residential housing with no natural corridors leading in or out. It is also an urban park and must be managed to support high levels of visitor use. It is more difficult to prevent or slow the spread of non-native species (weeds) into and within the park, as well as to control wildlife diversity.
Native grassland is in various stages of disturbance, recovery, and maturity. Management strategies may be expensive or experimental but ought to be based on the response of vegetation and wildlife over time. The Natural Area Plan says that Nose Hill should be treated as a prairie reserve, with the remaining portions of native grassland regarded as a living museum of flora (plants) and fauna (animals); as a field laboratory where scientific observations and experiments are done so as not to injure the area.
The goal of Nose Hill Park is to perpetuate the natural character of Nose Hill landscape, its environmental features and cultural resources, while providing compatible, quality recreational opportunities. The management plan will not remain static (the same), but the entire area will be conserved now for future use by all Calgarians.
The management objectives are to preserve and enhance by encouraging conservation; provide educational and interpretive opportunities; and accommodate compatible recreational activities. Such contact should have limited effect on the natural environment and should protect the visual amenities of prairie, its unique features and resource values, as open space.
The park will continue to be a place where people can relax; escape from the pressures of city life and commune with nature; and pursue outdoor recreation and leisure activities. Any changes should have minimum impact while providing environmental protection and reasonable levels of access and safety for all Calgarians.