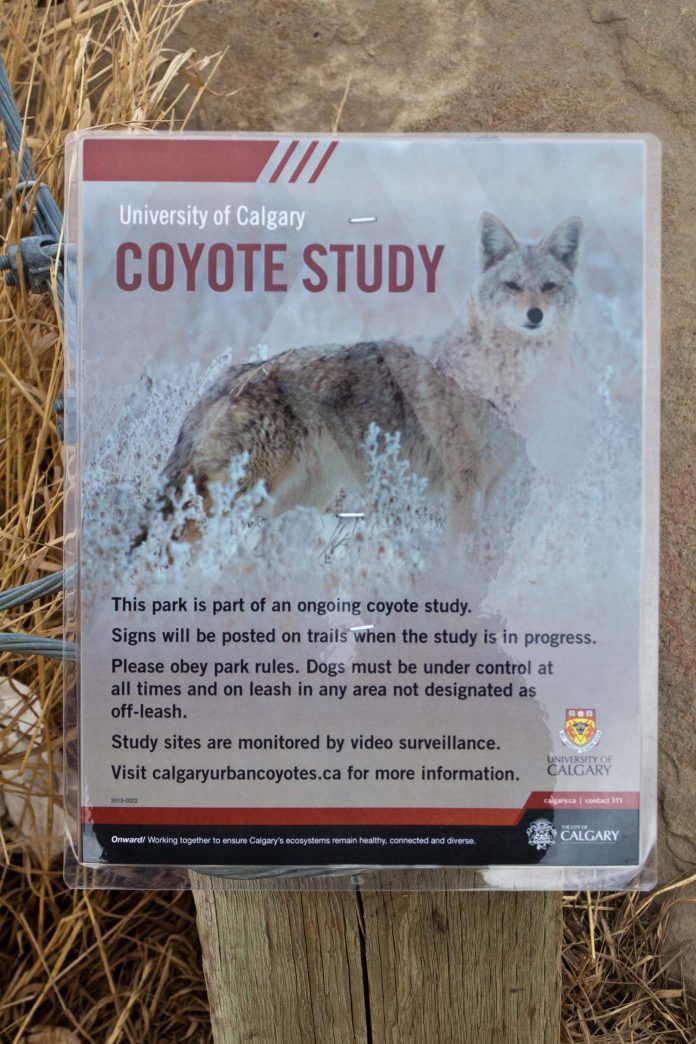 Calgary Captured is a citywide citizen science program with remote motion-activated cameras to monitor wildlife in city parks. The project documents dogs and off-leash activity across natural environment parks. Although there were off-leash dogs in on-leash zones in all natural areas, Nose Hill was identified as a Park where education or enforcement should be considered.
Based on images of off-leash dogs, 89% of them were in on-leash zones. Although the number of leashed dogs varied, about the same proportion of dogs were leashed in designated off-leash parks as in on-leash parks, suggesting that dog owners behave similarly with respect to dog leashing regardless of leash rules.
The peak of human use in parks was spring to summer, with the highest in June, July, and November. Human and pet use was during the day in all seasons. Wildlife became more active at night while there was greater human use during the day. Some species visit Calgary Parks almost entirely at nighttime when humans and dogs are not there. Others, such as coyotes and less so deer, occupy the same space as human park users during morning and evening. Wildlife overlapped more with humans (with or without dogs) than with off-leash or solo domestic dogs.
Wildlife at Nose Hill appeared to avoid humans, being most active during night hours when human use was lowest. However, there was much lower wildlife activity in winter than in other seasons. Their activity peaked around dusk in summer. Ranging from the highest to the lowest, the images of species in Nose Hill Park were of human, domestic dog, white-tailed deer, human with dog, coyote, deer, mule deer, porcupine, striped skunk, and domestic cat. Wildlife corridors and safe movement near ring roads remain concerns. https://www.rockies.ca/files/reports/Calgary%20Captured_3%20Year%20Technical%20Report_Final.pdf.