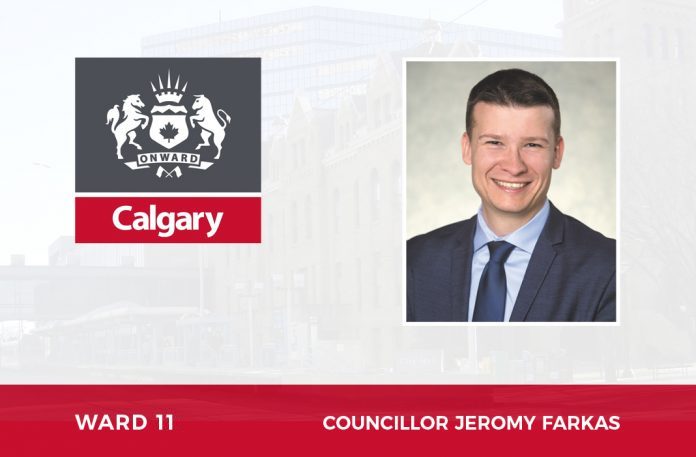 Dear Friends,
The Easter bunny isn't the only one with a spring in his step. In light of the lockdown restrictions and the end of winter, I think most of us are invigorated to see warmer temperatures, longer days, and the brightness of spring.
With the great outdoors top of mind, this season will see a revival of the City of Calgary's Adopt-a-Park program, in partnership with TD Friends of the Environment. Running May through September, this program provides opportunities for park stewardship and volunteerism, such as shrub and green space maintenance, and clean-ups with tools and resources provided through the program.
This is an excellent opportunity to work with Calgary Parks in a volunteer capacity that fits your availability. I'm looking forward to seeing you out on our parks and pathways this summer. To volunteer, please visit calgary.ca/volunteer.
Calgary Parks will be hosting their annual tree workshops online this year. Green thumbs can tune in to learn about pest and disease control. Three free workshops will be put on, including live Q & A sessions with an ISA certified Urban Forestry technician, and those interested in attending must pre-register online at calgary.ca/treeworkshops.
In true Canadian fashion, many will be sweeping snow aside to make way for their backyard firepits. For your safety and that of your neighbours', please be mindful that all firepits should be built into the ground, on brick or stone, or in a fire-proof container and kept at least two meters away from your house or property lines. Be mindful that flammables are not in the way, including branches or plants, and that the size of your firepit is reasonable. Clean wood and water on hand are also musts.
Please reach out to me if I can be of help to you in any way at<a href="tel: 403-268-2476"> 403-268-2476 or [email protected].
Respectfully Yours,
Jeromy Farkas (Palliser resident and Ward 11 Councillor)
Ward 11 – Councillor Jeromy Farkas proudly serves the following Communities: Acadia, Bayview, Bel-Aire , Braeside, Britannia, Cedarbrae, Chinook Park, Eagle Ridge, East Fairview Industrial, Elbow Park, Elboya, Erlton, Haysboro, Kelvin Grove, Kingsland, Lakeview, Maple Ridge, Mayfair, Meadowlark Park, Mission, North Glenmore Park, Oakridge, Palliser, Parkhill, Pumphill, Rideau Park, Roxboro, Southwood, Victoria Park, Willow Park, Windsor Park