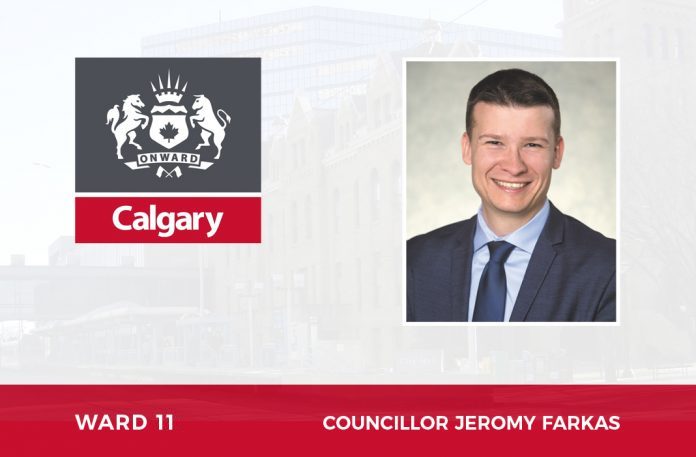 Dear Friends,
As 2020 comes to a close, I know many of you are looking forward to some downtime with family and friends over the holiday season.
This has been one of the most challenging years for Calgarians across the board. The COVID-19 pandemic has halted our economy on so many levels and permeated most aspects of our personal lives – be it financially, physically, mentally, or emotionally.
Gatherings and traditional events have been limited or cancelled, travel for many has been off the table, and shopping or other daily tasks have looked a lot different a year ago when I was writing this column compared to today.
As we look to rebuild, I know we can pull through this stronger than ever. In the meantime, it's going to take collaboration and connection to get us there.
This Christmas season, please show small businesses that you care. As easy as it is to log online and click a magic button, I encourage you to remember the boutique children's store that sponsored your slo-pitch team and the small grocer who donated burgers for your community barbecue.
Small businesses are calling on you to return the favour. These businesses have stayed the course, they have sacrificed and many have sadly shuttered. These businesses are what make our communities vibrant and unique. I encourage you to check out the treasures in your own community.
As always, I want to acknowledge the generosity of Calgarians who share their Christmas spirit and help those who need a hand up. There is no shortage of non-profits, shelters, food banks, programs, and initiatives to donate to.
Reach out to my office anytime if there is something I can help you with through [email protected] or 403-268-2476.
Merry Christmas and Happy New Year, Calgary.
Jeromy Farkas

Palliser Resident and Ward 11 Councillor
Ward 11 – Councillor Jeromy Farkas proudly serves the following Communities: Acadia, Bayview, Bel-Aire , Braeside, Britannia, Cedarbrae, Chinook Park, Eagle Ridge, East Fairview Industrial, Elbow Park, Elboya, Erlton, Haysboro, Kelvin Grove, Kingsland, Lakeview, Maple Ridge, Mayfair, Meadowlark Park, Mission, North Glenmore Park, Oakridge, Palliser, Parkhill, Pumphill, Rideau Park, Roxboro, Southwood, Victoria Park, Willow Park, Windsor Park