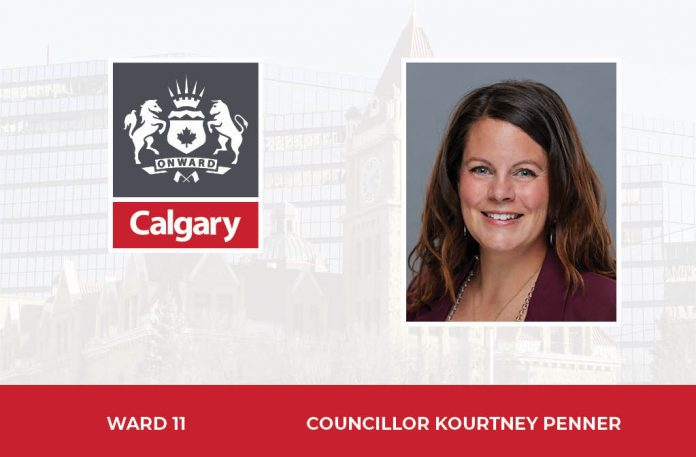 Thank you to everyone for the many warm wishes and greetings since the election and swearing-in ceremony; I am humbled and honoured to be your Councillor for Ward 11 and I am excited to work alongside residents to improve our neighbourhoods and city!
There has been a tremendous amount of work these last few weeks as the Ward 11 team learns about our various roles and gets our office up and running. The office staff have taken on the work with incredible spirit; we've already started tackling some of the important issues brought forward by residents. We are grateful for the help and support from city staff as well as staff of past and present councillors across wards. Their knowledge and expertise have been a great help to the team as we establish new systems and navigate City Hall.
It is important to me to connect and collaborate with residents and I am continually exploring the best way to do so in group settings, while meeting the needs of residents under COVID-safe protocols. Our goal is to launch community connection opportunities in January 2022. We hope to include a variety of events, at varying locations and times, both outdoors and indoors, for all ages, and hosted at both city and community facilities.
In the meantime, stay connected with us online! The office is regularly active on Facebook, sharing information with residents about events, engagements, and ward happenings. Not on social media? You can sign up for our newsletter which will be sent bi-monthly and will include much of the same information. As well, we plan to regularly update the Ward 11 website, found at Calgary.ca/ward11.
I look forward to connecting further in the months and years to come.
Kourtney Penner
Ward 11 Councillor
Ward 11 – Councillor Kourtney Penner proudly serves the following Communities: Acadia, Bayview, Bel-Aire , Braeside, Britannia, Cedarbrae, Chinook Park, Douglas Glen, Douglasdale, Eagle Ridge, East Fairview Industrial, Elbow Park, Elboya, Erlton, Fairview, Garrison Green, Haysboro, Kelvin Grove, Kingsland, Lakeview, Maple Ridge, Mayfair, Meadowlark Park, North Glenmore Park, Oakridge, Palliser, Parkhill, Pumphill, Quarry Park, Rideau Park, Riverbend, Roxboro, Victoria Park, Willow Park, Windsor Park