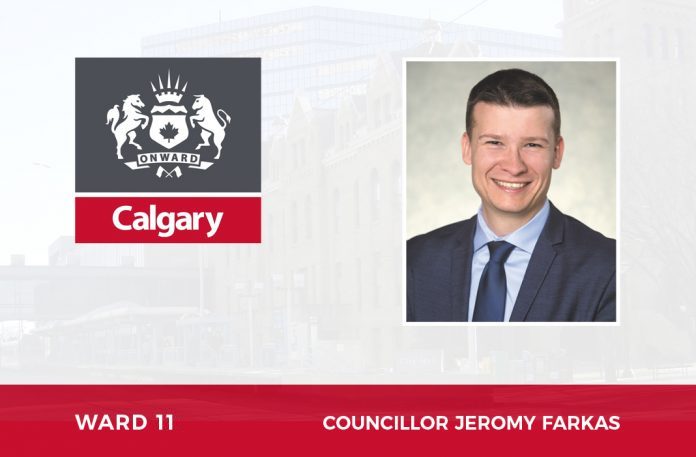 Dear Friends,
After a very trying year, we have a chance at a fresh start. There is excitement in new beginnings, in a new year. It's a great opportunity to reflect on what matters the most and to set new goals.
Calgarians are fighters. We are survivors. I am so inspired by your stories, by your spirit to get through this time and look to brighter days ahead – which is what will pull us through to the other side.
Thank you to each of you, who navigated the challenging restrictions in place and were still able to give back. You took the time to shop local over the holidays, and to give a hand up to our city's most vulnerable. This generosity and kindness is what defines the Calgary spirit to me, and pushes me to keep fighting for you.
Each day at City Hall, I advocate on your behalf for efficiencies, tax cuts, and common sense. I think about the countless citizens who have come to me and told me about not being able to make ends meet, and the sacrifices they have had to make to keep the lights on.
While the November budget cycle saw some wins, including maintaining the police budget and a cap on business tax increases, I am now looking to you for your ideas on where best to direct my advocacy efforts.
Please reach out to me anytime through [email protected] or 403-268-2476.
Respectfully,
Jeromy Farkas
Palliser resident and Ward 11 Councillor
Ward 11 – Councillor Jeromy Farkas proudly serves the following Communities: Acadia, Bayview, Bel-Aire , Braeside, Britannia, Cedarbrae, Chinook Park, Eagle Ridge, East Fairview Industrial, Elbow Park, Elboya, Erlton, Haysboro, Kelvin Grove, Kingsland, Lakeview, Maple Ridge, Mayfair, Meadowlark Park, Mission, North Glenmore Park, Oakridge, Palliser, Parkhill, Pumphill, Rideau Park, Roxboro, Southwood, Victoria Park, Willow Park, Windsor Park