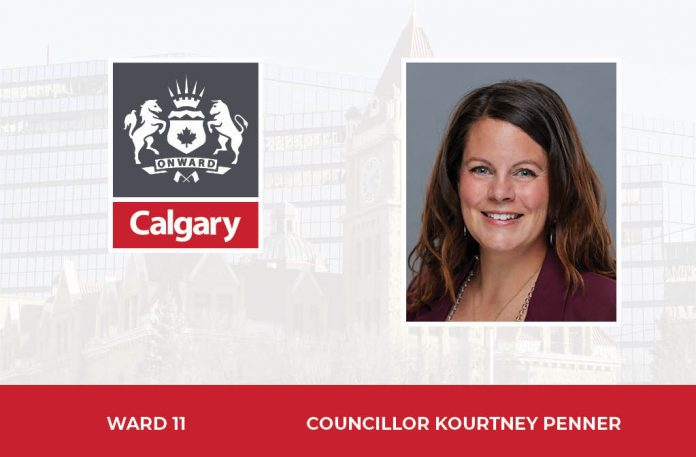 Happy New Year Ward 11 Neighbours!
Winter is a magical time in Calgary, and we are fortunate to live in such a beautiful winter city. I encourage everyone to take advantage of the winter amenities we have in communities all over Ward 11 and get outside to explore your community while interacting with neighbours in a safe and healthy way.
I continue to work with Calgary Parks to explore ways to activate our outdoor spaces and I'm happy to announce that Parks has arranged for ice-skate rentals this winter at the North Glenmore Park Ice Trail! Also new for North Glenmore Park is a rental program for "Snow Feet"; a device that straps onto winter boots allowing users to ski/skate around on the snow.
Other winter activities throughout Ward 11 include: Cross-country ski trails at the Mapleridge golf course and South Glenmore Park. Outdoor skating tracks at North Glenmore and Carburn Parks, as well as the many community outdoor rinks – thank you to the community volunteers maintaining those rinks for everyone's enjoyment! Ward 11 has some of the best toboggan hills and they are in Maple Ridge (the dry pond on Mapleglade Dr SE), Kingsland (behind the Rose Kohn/Jimmie Condon Arenas), and Southwood (in Sacramento Park, south of Southland LRT station).
If that's a bit too adventurous for you, simply going outside for a winter walk and breathing in the fresh, cold air is a wonderful way to clear your mind, reduce stress, and improve your health.
Check with your Community Association for other winter activities going on in your community and please remember; the Ward 11 Office is actively keeping an eye out and we want to share your events and happenings with the broader community, so feel free to tag us on social media or email us with details of your community events!
Ward 11 – Councillor Kourtney Penner proudly serves the following Communities: Acadia, Bayview, Bel-Aire , Braeside, Britannia, Cedarbrae, Chinook Park, Douglas Glen, Douglasdale, Eagle Ridge, East Fairview Industrial, Elbow Park, Elboya, Erlton, Fairview, Garrison Green, Haysboro, Kelvin Grove, Kingsland, Lakeview, Maple Ridge, Mayfair, Meadowlark Park, North Glenmore Park, Oakridge, Palliser, Parkhill, Pumphill, Quarry Park, Rideau Park, Riverbend, Roxboro, Victoria Park, Willow Park, Windsor Park