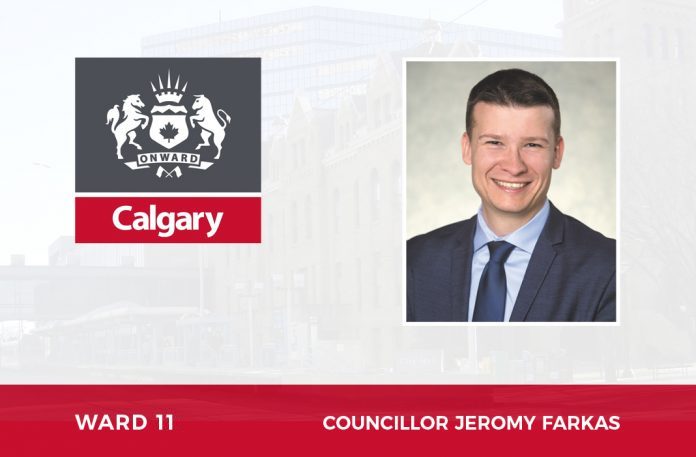 Dear Friends,
With the challenges we have faced together over the last several months in the face of this pandemic, coupled with economic hardship, it's time to take every advantage of our beautiful Calgary summer.
Our skies are known to light up with thunderstorms. In the event of hail or extreme rains, July is a good time to check your insurance policies, the condition of the exteriors of your home, and to ensure your gutters are free of debris and that water runoff is channelled away from your house. Remember to conserve water whenever possible by utilizing rain barrels and avoid watering or running sprinklers in the heat of the day.
I've been hearing from countless Calgarians who have received more than the 7.5% tax increase stated. During the April 2020 tax debate, I attempted a tax freeze using funds from the City's record surplus, the public art account, and corporate welfare Opportunity Calgary Investment Fund. This is how Council voted:
Voting FOR 2020 Tax Freeze: Chu, Farkas
Voting AGAINST 2020 Tax Freeze: Nenshi, Sutherland, Magliocca, Gondek, Chahal, Davison, Farrell, Woolley, Carra, Jones, Keating, Colley-Urquhart, Demong
Please reach out to our office to share your thoughts on this and know that property tax deferment is available, penalty-free, until September 30.
I hope you have enjoyed the weekly Facebook Live events we have been hosting since this pandemic began. I have missed our monthly in-person town halls, and have enjoyed being able to utilize technology to connect with you and answer your questions. While we will pause these town halls for July and August, please stay tuned for special edition events and stay informed by emailing [email protected] to subscribe to our e-newsletter.
Respectfully,
Jeromy Farkas

Ward 11 Councillor and Palliser Resident
Ward 11 – Councillor Jeromy Farkas proudly serves the following Communities: Acadia, Bayview, Bel-Aire , Braeside, Britannia, Cedarbrae, Chinook Park, Eagle Ridge, East Fairview Industrial, Elbow Park, Elboya, Erlton, Haysboro, Kelvin Grove, Kingsland, Lakeview, Maple Ridge, Mayfair, Meadowlark Park, Mission, North Glenmore Park, Oakridge, Palliser, Parkhill, Pumphill, Rideau Park, Roxboro, Southwood, Victoria Park, Willow Park, Windsor Park