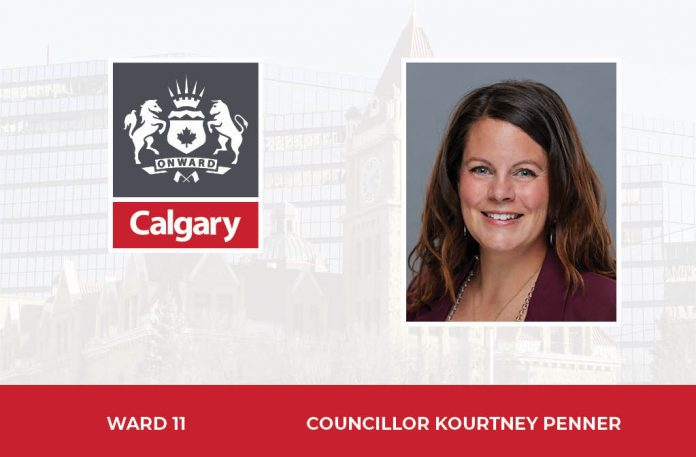 March is one of those months where I feel like we have all the eagerness of spring while we long for a few moments to get in those last winter activities that were on our to-do list. I know many of us have had to forgo to-do lists, weddings, vacations, and family gatherings for the past two years. It has taken a toll on all of us in ways we could not have predicted and shown the need and value of community connection.
Our volunteer organizations have not been immune to the challenges the pandemic brings us. One of my objectives has always been to build community. This has been my life's work for more than 15 years. I believe we all need connection to people and activities which nurture our sense of purpose and belonging.
March is Community Association Awareness month. Every neighbourhood in Ward 11 is part of a community association. And while each association offers a range of different services from rentals, fitness programming, child-care, to running community events, the goal is the same; to bring people together. Led by volunteers, it's important to recognize and support these community building efforts. Without a doubt, the past two years have been challenging for all community associations and so I'm encouraging you to consider lending a hand in one or more of the following ways:
• Follow your community association on social media and amplify a message
• Participate in a program or space rental
• Purchase a membership
• Attend a community association event
• Volunteer at an event
• Volunteer for the board
To the community volunteers who give hours of their time weekly and monthly, thank you. You keep community buildings running, you set up and maintain outdoor rinks, you advocate for your community, you bring people together. Your continued work does not go unnoticed.
For more information on your community association, and to learn more about getting involved in your own community, visit www.calgarycommunities.com.
Ward 11 – Councillor Kourtney Penner proudly serves the following Communities: Acadia, Bayview, Bel-Aire , Braeside, Britannia, Cedarbrae, Chinook Park, Douglas Glen, Douglasdale, Eagle Ridge, East Fairview Industrial, Elbow Park, Elboya, Erlton, Fairview, Garrison Green, Haysboro, Kelvin Grove, Kingsland, Lakeview, Maple Ridge, Mayfair, Meadowlark Park, North Glenmore Park, Oakridge, Palliser, Parkhill, Pumphill, Quarry Park, Rideau Park, Riverbend, Roxboro, Southwood, Victoria Park, Willow Park, Windsor Park