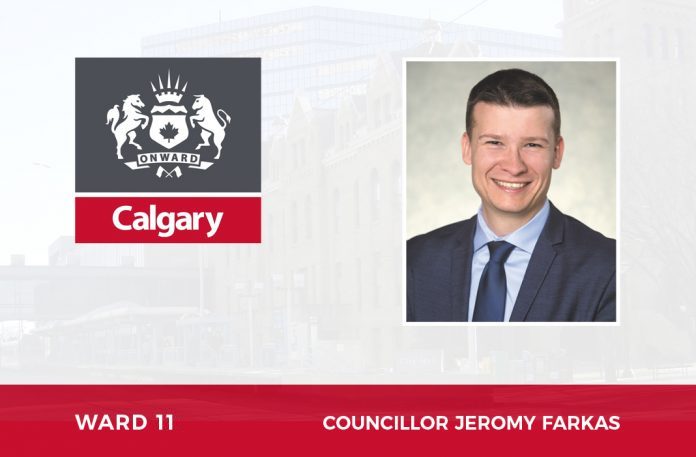 Dear Friends,
With Remembrance Day approaching, and in light of the COVID-19 pandemic we have faced, a special light is shone on veterans this year.
Traditional gatherings may not be in order this season, but there are many ways to thank a veteran and show these special heroes and their families that you care. Due to the physical distancing restrictions, I know that many of you have felt isolated or disconnected from your loved ones and from your daily activities and events.
I know how generous and caring Calgarians are. With this in mind, I want to encourage those of you who are able to reach out and show a veteran that you are thinking about them to do so. I also want to thank those of you who are able to donate to causes that care for our veterans, as well as for our vulnerable populations, such as our local food banks.
It is those among us who are struggling to meet their basic needs such as food on the table and keeping the lights on who are top of mind for me as we head into budget deliberations later this month.
For too long, City Hall has been raising your taxes and refusing to rein in spending. You elected me on a mandate of fiscal accountability, transparency, and restoring trust between you and your representatives at City Hall.
Each day, I do my best to advocate for you and to push for change so that we can work together to rebuild this city and to ensure it is the safest, most desirable city in the country to live that welcomes innovation, business and opportunity.
Please reach out to me anytime at [email protected] if there is anything I can help you with.
Respectfully Yours,

Jeromy Farkas
Palliser resident and Ward 11 City Councillor
Ward 11 – Councillor Jeromy Farkas proudly serves the following Communities: Acadia, Bayview, Bel-Aire , Braeside, Britannia, Cedarbrae, Chinook Park, Eagle Ridge, East Fairview Industrial, Elbow Park, Elboya, Erlton, Haysboro, Kelvin Grove, Kingsland, Lakeview, Maple Ridge, Mayfair, Meadowlark Park, Mission, North Glenmore Park, Oakridge, Palliser, Parkhill, Pumphill, Rideau Park, Roxboro, Southwood, Victoria Park, Willow Park, Windsor Park