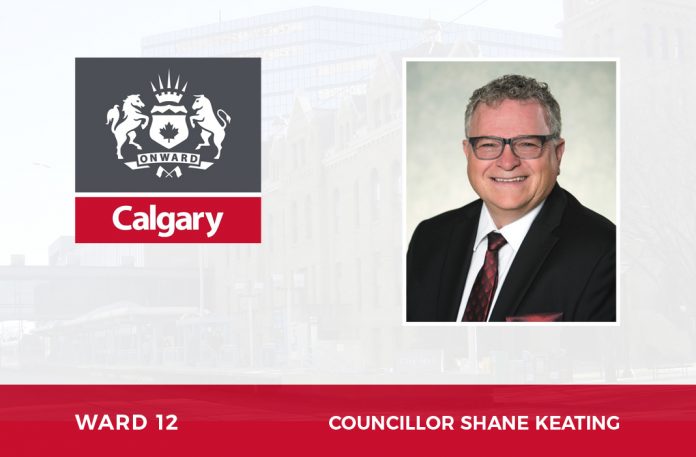 Happy Easter, Ward 12!
It's a good time for spring cleaning, so as we move into the warmer months, I have a couple of announcements to make.
Community Cleanup Program Update
Each year Calgary Community Standards in partnership with Waste and Recycling Services, provides support and resources to community associations wishing to hold a community cleanup event in their neighbourhood.
The Ward 12 locations for this year's cleanup are:
June 6 – Shepard/New Brighton (10800 84 Street SE)
June 12 – Cranston/Auburn Bay (11 Cranarch Road SE)
Sept 12 – Copperfield/Mahogany (29 Masters Park SE)
We ask that you avoid bringing car batteries, glass, household appliances, microwaves, liquids such as cooking oils, large metal items, and household hazardous materials. For more information visit www.calgary.ca/cleanup.
Do you own or operate a business along Green Line's Stage 1 alignment?
The Green Line is currently developing a Business Support Program to help businesses and communities prepare for Green Line LRT construction. This is a great opportunity to share your thoughts. The City is conducting an outreach survey for area businesses to get to know stakeholders and better understand operational needs as we plan for construction.
There's a short questionnaire you can fill out if you're a business owner, manager, or staff along the Stage 1 alignment at https://greenlinebusiness.questionpro.ca/.
For more information on the Business Support Program, visit https://engage.calgary.ca/greenline/business-support.
Adopt-a-Park 2021
The City of Calgary, in partnership with TD Friends of the Environment, is excited to announce the revival of the Adopt-a-Park program. This program provides opportunities for Calgarians to volunteer as a steward in local parks or greenspaces. Calgary Parks is waiting for the chance to work with volunteers to help ensure our parks continue to thrive for years to come! Sign up now at www.calgary.ca/volunteer.
Ward 12 – Councillor Shane Keating proudly serves the following Communities: Auburn Bay, Copperfield, Cranston, Douglas Glen, East Shepard Industrial, Mahogany, McKenzie Towne, New Brighton, Quarry Park, Riverbend, Seton, Shepard Industrial, South Foothills