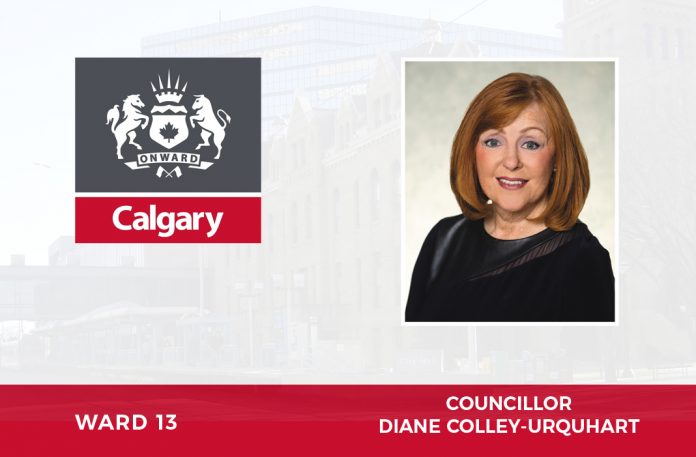 Happy New Year!
As we kick off 2021, it's important to reflect on the incredibly challenging year we just had. And through it all, the resilience of Calgarians has been absolutely remarkable. I am committed to continue working hard in 2021 for all of you. In November, I had sent out my 2020 Year in Review that outlined the many critical projects, emerging issues, and City and Ward updates that we saw throughout the year. Please visit my website to view it online.
Ward 13 Virtual Town Hall Meetings
With COVID-19 limiting opportunities for in-person conversations, I made the decision to host monthly Virtual Town Hall meetings for each community in Ward 13. In 2020, we were able to host meetings for Evergreen, Shawnee Slopes, Evergreen Estates, Woodbine, and Woodlands. Our next meeting will be with Canyon Meadows in February, with the other communities TBD. Please stay tuned for more details, and I encourage anyone who is interested in attending these meetings to email my office at [email protected]. More information on these meetings can be found at https://councillordiane.ca/vth/.
Evergreen – October 28, 2020
Police Chief Neufeld joined us to discuss community safety and his perspectives on 'defunding' the police. We also had the pleasure of welcoming Roads Director Troy McLeod, Inspector Barber, Constable Zinn, and the trustees from both the CBE and CCSD School Boards.
Shawnee Slopes and Evergreen Estates – November 25, 2020
Our guest speakers included City Manager David Duckworth to discuss the City budget, CEMA Chief Sampson to discuss COVID-19 measures, and a special appearance from Mayor Nenshi. Thank you again to Julie Hrdlicka from CBE and Mary Martin from CCSD for joining us again.
Woodbine and Woodlands – December 2, 2020
We were delighted to chat with Bryce Starlight from Taza Development Corp to discuss Tsuut'ina development projects. We also welcomed Tara Robinson from YouthLink, representatives from Hull Services, and Inspector Watterston.
If you missed a meeting, please visit my YouTube Channel to view the Zoom recordings at https://www.youtube.com/user/AldermanDiane.
Ward 13 – Councillor Diane Colley-Urquhart proudly serves the following Communities: Belmont, Bridlewood, Canyon Meadows, Evergreen, Evergreen Estates, Millrise, Pine Creek, Shawnessy, Silverado, Somerset, Woodbine, Woodlands, Yorkville