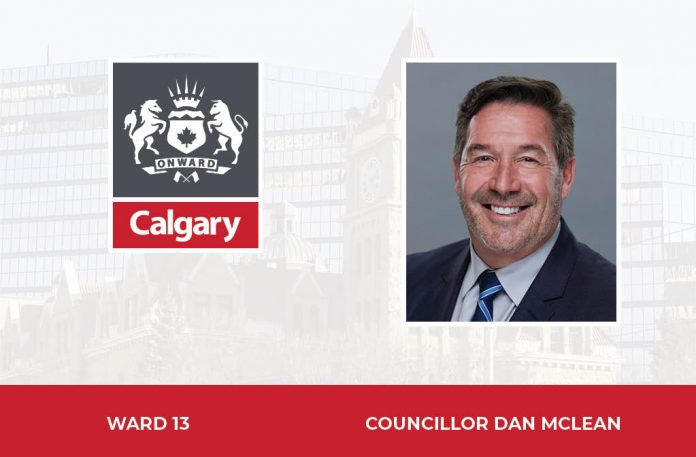 I would like to wish you a very Happy New Year! City Council passed the 2022 Budget by a vote of 11-4. I opposed this budget because I fundamentally thought it was going in the wrong direction. At a time when the private sector and many Calgarians are tightening their belts, City Council voted to increase spending, increase the bureaucracy, and to pay for it, massively increased taxes. In 2022, Calgarians can expect an average 3.88% tax increase. Property taxes on your home will be going up even higher. While I supported increased funding for our first responders in the budget, I opposed increased funding for arts and culture, climate change, and more bureaucracy. Councillors Chabot, Chu, and Sharp voted along with me in opposition to this tax and spend budget.
With winter in full force, snow is inevitable here in Calgary. The City of Calgary has a Snow and Ice Control Priority Routes map that outlines which Calgary streets are priorities for snow removal. Priority 1 routes are cleared within 24 hours, while priority 2 routes are cleared within 48 hours following a snowfall. Knowing which routes are cleared and when will help ensure a safer commute. This map is located at https://maps.calgary.ca/SNICPriorityRoutes/.
The 28th Annual Calgary Awards nominations open January 5. The Calgary Awards celebrate exceptional achievements and contributions made by Calgarians that have improved the quality of life in our community. Look to your neighbours, colleagues, community leaders, local groups, and companies who could qualify as award recipients. Deadline is Wednesday, February 9, 2022. For more information on each award category, eligibility criteria, how to nominate someone, and previous award recipients, visit calgary.ca/calgaryawards.
Ward 13 – Councillor Dan McLean proudly serves the following Communities: Belmont, Bridlewood, Evergreen, Evergreen Estates, Millrise, Pine Creek, Shawnessy, Silverado, Somerset, Woodbine, Woodlands, Yorkville