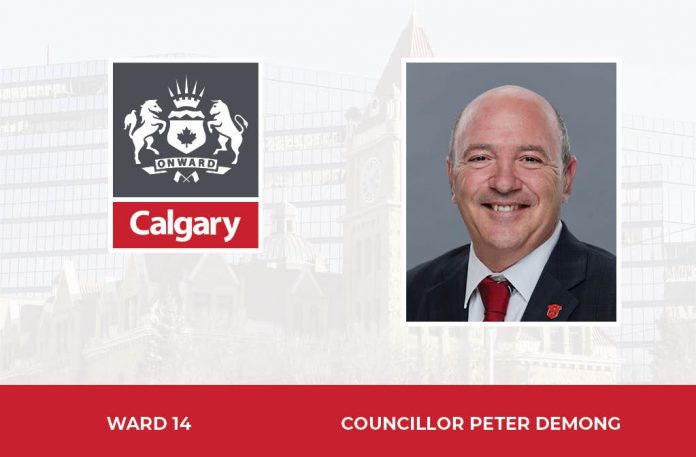 Happy New Year Ward 14!
It is a new trip around the sun, a new calendar on the wall, and a much needed chance to reset and refocus. I hope I can help you in the New Year with a few notes in this column. Make sure you visit calgary.ca/ward14newsletter for the full version of the column.
2021 Property Assessments
This is extremely important. Your 2021 property assessment value will be used to calculate your share of municipal and provincial education taxes. You will receive your assessment notice on or after January 14, and it is extremely important that you read it and review carefully. Visit calgary.ca/ward14newsletter for a more detail summary of what you need to do.
Stay safe and warm this winter!
The Fire department has a message for you this year. Home-heating fires can be devastating, but fortunately, most are preventable. You can find their message by reading the full version of this article at calgary.ca/ward14newsletter.
Supporting businesses through Green Line Development
If you are involved in a business that could be impacted by Green Line construction, take note: The City is looking for your input. Visit www.engage.calgary.ca/greenline/business-support to learn more about the Business Support Program and to provide your input.
Calgary Awards nominations open January 6
Do you know a Calgary individual, business or organization that has improved the quality of life in our community? You should nominate them for a Calgary Award. Nominations open on January 6, and end on February 10. Visit calgary.ca/ward14newsletter for the list of categories, and information on how to nominate.
—
Feel free to contact me any time, and don't forget to visit calgary.ca/ward14newsletter for the full version of this column. The best way to contact me is by visiting calgary.ca/contactward14.
Ward 14 – Councillor Peter Demong proudly serves the following Communities: Bonavista Downs, Chaparral, Deer Ridge, Deer Run, Diamond Cove, Douglasdale, Lake Bonavista, Legacy, McKenzie Lake, Midnapore , Mountain Park, Parkland, Queensland , Sundance, Walden, Wolf Willow