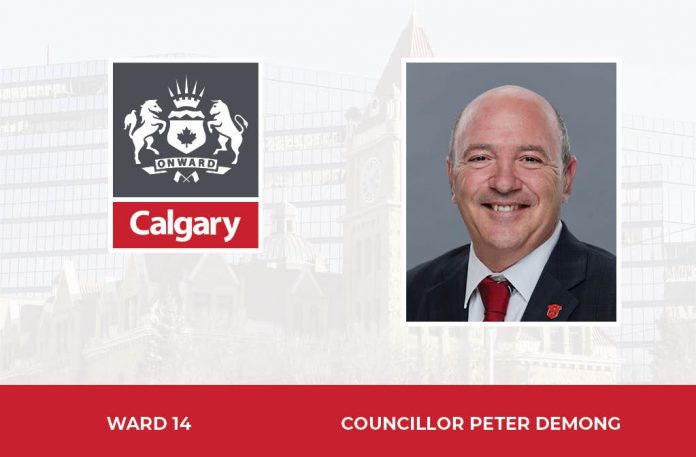 Greetings Ward 14!
I hope you had a great Easter, and a nice April in general. May is on its way, and I have a couple of items that I would like to share this month.
Off-leash Areas in Calgary
Calgary has 157 public off-leash areas with a combined area of 1,145 hectares for you and your dog to enjoy. I will go into more detail about where you can find them in the online version of this column.
Be Yard Smart
Water is very important, and it costs money too. That is why it is also very important to be smart about how we use it. Read the online version of this column for some tips on how to use water wisely.
Feel free to contact me any time, and don't forget to visit calgary.ca/ward14newsletter for the full version of this column. The best way to contact me is by visiting calgary.ca/contactward14 or calling 403-268-1653.
Councillor Peter Demong
Ward 14 – Councillor Peter Demong proudly serves the following Communities: Bonavista Downs, Chaparral, Deer Ridge, Deer Run, Diamond Cove, Lake Bonavista, Legacy, McKenzie Lake, Midnapore , Mountain Park, Parkland, Queensland , Sundance, Walden, Wolf Willow