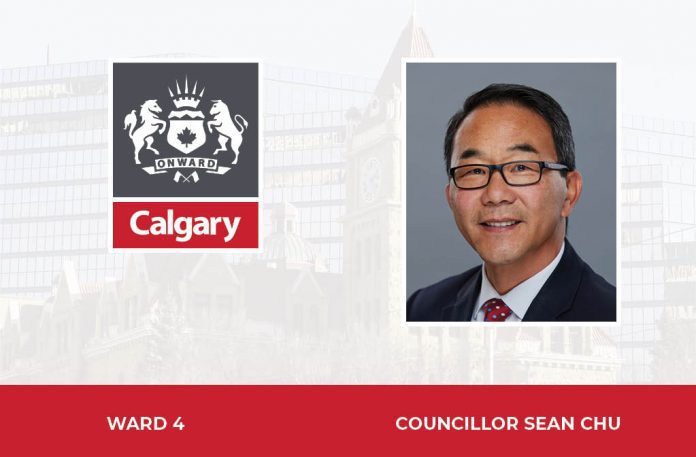 Greetings! As The City is no stranger to fluctuating temperatures, we must be prepared for the ongoing cold fronts as well as welcoming those warmer degrees.
Here are some helpful tips on how to protect your family and your home from major storm damage and flooding, as well as ways to help out around your community to prepare for the coming spring clean-up.
Protecting Your Roof
Most hailstorms occur between May and October, and Calgary is no exception to those challenging weather events. The City is offering an expanded rebate program for those who have installed or are planning to install a Class 4 Impact-Resistant roofing product to their home. For more information and to check eligibility, please visit Calgary.ca/hail.
Keeping Storm Drains Clear
There are over 60,000 storm drains in Calgary, and as they are our main stormwater management system, here are some things you can do that are safe and possible to help keep them clear:
• Clear snow, ice, or debris such as leaves and sticks away from the drain.
• Leave a channel to help water flow.
For more information and safety measures, please visit Calgary.ca/stormdrains.
Snow Removal and Street Cleaning
As we move into the warmer months, snow/ice removal and street cleaning will become part of every community's spring clean-up management. Please remember to check your spring street cleaning schedule, and to make sure you move your cars at the designated places and times in order to make this process more efficient.
I look forward to the warmer months ahead and wish everyone in Ward 4 a safe and healthy spring.
Thank you,
Sean Chu
Ward 4 – Councillor Sean Chu proudly serves the following Communities: Beddington Heights, Brentwood, Cambrian Heights, Charleswood, Collingwood, Dalhousie, Edgemont, Greenview, Greenview Industrial Park, Highland Park, Highwood, Huntington Hills, North Haven, North Haven Upper, Queens Park Village, Rosemont, Skyline West, Thorncliffe, Triwood