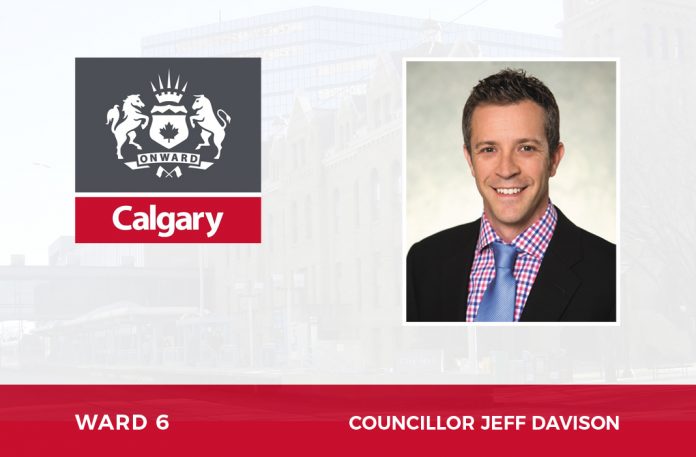 Dear Ward 6 Neighbours and Friends,
Let's Remember Who We Are
These are anxious times and rough waters lie ahead. In tough times, it's always important to remember who we are at our core. Calgary has been known as many things: Cowtown, an oil-town, a town of entrepreneurs. More than anything, we are a town of resilience. We have weathered many storms. Each time, we've been able to figure out a new and better way forward, and each time, we've found an opportunity among the obstacles. At no time in our history has it been more important to remember who we are.
Economic Resiliency Task Force
Back in April, the City struck a panel to support and promote economic resiliency. Along with Councillors Magliocca and Chahal, and a variety of community and business leaders, I've been working on identifying the best path for economic survival, resilience, and eventual recovery. To learn more about the economic resilience task force, visit www.calgary.ca/covid19.
Thank You
Thank you to everyone in the community who has done their part through social distancing to keep others safe and healthy.
A special thank you to our neighbours and friends on the front lines. From healthcare professionals, to truck drivers, grocery store workers, utility suppliers, City crews, and teachers who have supported the community through the last few months – thank you for illustrating that we're in this together, and we're for here for each other.
The Comeback is Greater than the Setback
I have always been an optimist. I have seen many scenarios in which the comeback has been greater than the setback. Yet, as a father, a business owner, and a member of Council, I know is no silver bullet solution for our challenges. But through our people, our entrepreneurial spirit, our strong sense of community, and our civic pride we will find a way to continue to thrive.
Onward,
Jeff Davison
Councillor – Ward 6
Ward 6 – Councillor Jeff Davison proudly serves the following Communities: Aspen Estates, Aspen Woods, Christie Park, Coach Hill, Cougar Ridge, Discovery Ridge, Glamorgan, Glenbrook, Glendale, Medicine Hill, Patterson, Signal Hill, Springbank Hill, Strathcona, Wentworth, West Springs, Westgate