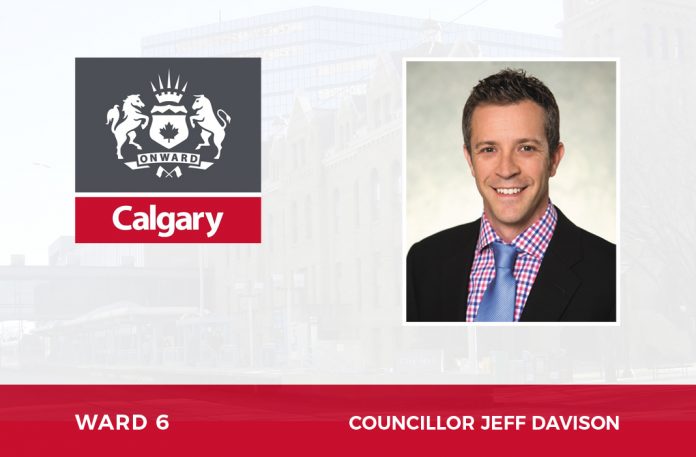 Hello, Ward 6!
Community Clean Up Events
City supported Community Cleanups will start running in April and will continue through to the early fall. These popular events are hosted by community associations with support from Calgary Community Standards and Waste & Recycling at The City. Calgarians can drop off their stuff at any community clean up location, regardless of where they live in the city. There is no charge for putting items in City Waste & Recycling trucks. Keep in mind, some community associations bring in additional recycling services that may require a fee.
Check calgary.ca/cleanup for the list of community associations hosting cleanup events and check the association website or Facebook page for full details on the event in each community.
Save the Date –Open House in May
Save the date! On May 27th, from 5:30-8:00 PM I will be hosting our Annual Ward 6 Open House at the Glamorgan Community Association Hall (4207 41 Ave SW).
Ward 6 Office Staff and I will be on hand to address any questions or concerns that you may have. Other attendees include representatives from Calgary Transportation, Parks, Neighbourhoods, and the Calgary Police Service. We look forward to seeing you!
Do you own a secondary suite? It must be legal and registered by June 1, 2020.
Renting out a basement suite can seem like a great idea at first. But did you know you are responsible for installing safety measures like smoke alarms and safe window exits? The City must inspect your suite to make sure it meets all safety requirements.
There are still many suites in Calgary that do not meet The City's safety and building code requirements. As a result, we are actively encouraging citizens who own secondary suites to apply for the necessary permits before June 1, 2020.
If you own a secondary suite, even if you do not intent to rent it out, you must apply for the necessary permits. After June 1, 2020 penalties and fees apply for unsafe suites. Visit calgary.ca/suites or call 311.
Ward 6 – Councillor Jeff Davison proudly serves the following Communities: Aspen Estates, Aspen Woods, Christie Park, Coach Hill, Cougar Ridge, Discovery Ridge, Glamorgan, Glenbrook, Glendale, Medicine Hill, Patterson, Signal Hill, Springbank Hill, Strathcona, Wentworth, West Springs, Westgate