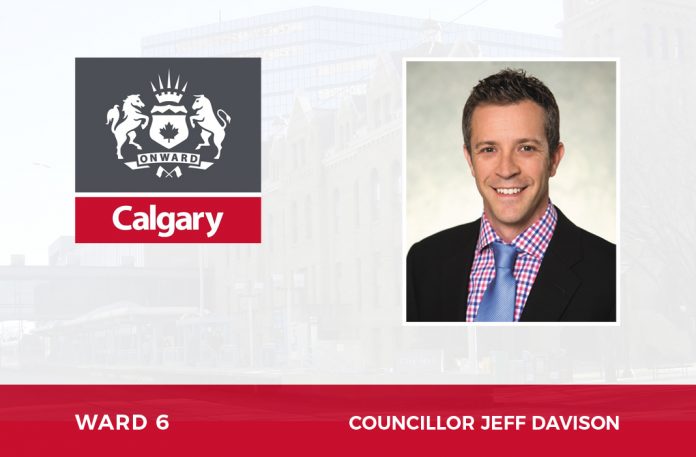 Hello, Ward 6!
Here are your community updates for February 2021.
Your 2021 Property Assessment has arrived
On January 14, your 2021 property assessment notice was mailed, and the 2021 Customer Review Period began. We prepare annual market value assessments for the purpose of fair and equitable tax distribution.
Your 2021 property assessment value will be used to calculate your share of taxes. Your value is based on the real estate market on July 1, 2020 and the physical condition of the property on December 31, 2020.
When you receive your assessment notice be sure to review it.
If you have questions about your assessed value these steps can help you complete a self-review:
1. Review your notice for factual errors. If found, contact The City and we will correct them.
2. Log on to your secure Assessment Search account (calgary.ca/assessmentsearch). While logged on you can review your property's details, compare your property's assessed value with similar properties in your area to ensure fairness, and review real estate market trends.
3. Understand your tax implication. The City offers a preliminary property tax calculator to help property owners estimate their upcoming taxes. Please visit calgary.ca/taxcalculator.
Still have questions?
We're here to help. Contact us during the Customer Review Period and one of our property assessment experts will help you. Call 403-268-2888 or visit calgary.ca/assessment.
Supporting businesses and communities
Green Line is developing a Business Support Program to help businesses and communities prepare for, and manage, the potential impacts of Green Line LRT construction. We are committed to working with businesses and communities in advance of construction to ensure that impacted stakeholders have the information they need to be prepared for construction, and so that we can all be better equipped to manage the impacts of LRT construction.
Visit www.engage.calgary.ca/greenline/business-support to learn more about the Business Support Program and to provide your input.
Ward 6 – Councillor Jeff Davison proudly serves the following Communities: Aspen Estates, Aspen Woods, Christie Park, Coach Hill, Cougar Ridge, Discovery Ridge, Glamorgan, Glenbrook, Glendale, Medicine Hill, Patterson, Signal Hill, Springbank Hill, Strathcona, Wentworth, West Springs, Westgate