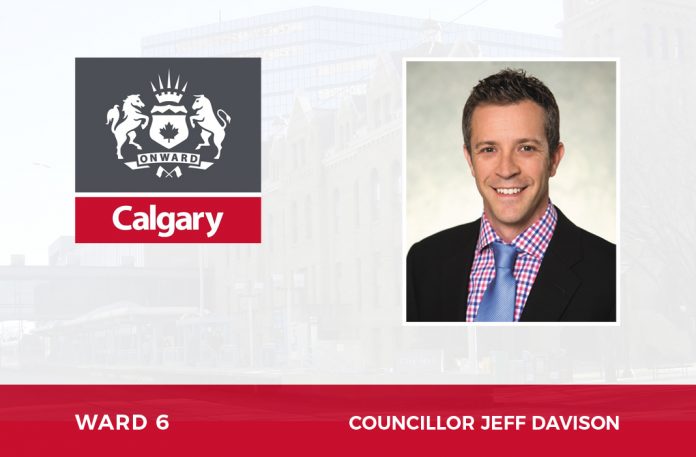 Dear Ward 6 Neighbours and Friends,
Supporting our Community

These last few months have been a challenge for us all. In the face of uncertainty, we must remember who we are: a resilient city that has weathered many storms. Most importantly, it is our strong sense of community spirit and civic pride that sets us apart from other cities across Canada and the world. We are stronger – together.
In light of the COVID-19 pandemic, social connectivity, mental health and community wellness are more important than ever. We are renowned for their acts of generosity during times of uncertainty, but sometimes, it can be difficult to know exactly how to help.
The City of Calgary is encouraging Calgarians to commit to three simple acts of kindness to support your neighbours, your community and the city. Visit calgary.ca/HelpingOthers to find ideas, volunteer opportunities, printable tools and resources, and other ways to give.
Neighbour Day 2020
In June, the City of Calgary celebrates Neighbour Day. This year, we will be celebrating Neighbour Day a little differently.
Neighbour Day began in 2014 to celebrate the incredible outpouring of support and generosity neighbours demonstrated after the 2013 floods. It has evolved into an annual celebration of what makes Calgary such a great city – our strong and caring communities. In light of the COVID-19 pandemic, it is more important than ever that Calgarians connect with our neighbours and support one another, but from a safe physical distance.
Visit calgary.ca/NeighbourDay to learn how you can get involved in this year's celebrations.
COVID-19 municipal property tax relief information
The tax payment deadline for 2020 property tax has been extended from June 30 to September 30 without a 7% late payment penalty, providing flexibility during these difficult times. Learn more about these municipal property tax relief measures by visiting calgary.ca/properytax.
Ward 6 – Councillor Jeff Davison proudly serves the following Communities: Aspen Estates, Aspen Woods, Christie Park, Coach Hill, Cougar Ridge, Discovery Ridge, Glamorgan, Glenbrook, Glendale, Medicine Hill, Patterson, Signal Hill, Springbank Hill, Strathcona, Wentworth, West Springs, Westgate