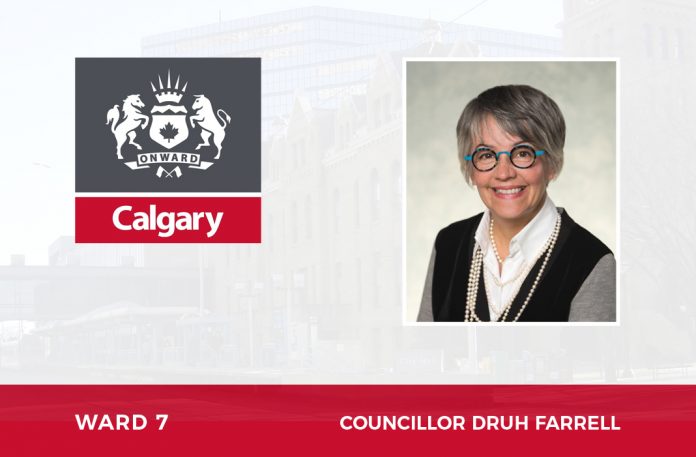 Calgary Is Officially A Bee City!
Did you know that in December 2019, Calgary became Canada's 36th Bee City? This designation is part of a North American movement to establish healthy pollinator habitat within municipal boundaries. Bee City Canada praised the City of Calgary for its collaboration across many City departments to support the Pollinator Plan.
Although their work often goes unappreciated, bees are a vital contributor to a complex and diverse ecosystem. Bees are essential pollinators and play a part in every aspect of the ecosystem. They support the growth of diverse trees, flowers, and other plants, which serve as food and shelter for many animals.
Calgarians will be invited to celebrate our new Bee City title in June during pollinator week. Here are just a few examples of ways that The City is actively working on improving urban habitats.
• Last year, the Roadside Naturalization Pilot in Canyon Meadows led to the discovery of The Gypsy Cuckoo (Bombus bohemicus), an endangered species of bumblebee. This project has now expanded to restore over 800 hectares of open spaces by 2025. The project now includes public outreach and participation with the development industry.
• Council recently approved an Integrated Pest Management Plan to guide our City departments on how to prevent and manage pests on City land in a way that is effective and environmentally sound, promotes pollinator populations to thrive and minimizes risk to human health.
I encourage Calgarians to do their part to get their gardens and lawns ready for the spring in a way that benefits a thriving pollinator population. Remember, leave your leaves until late in the spring to allow pollinators to emerge from hibernation. If you plant a wide variety of prairie wildflower perennials and non-invasive annuals, you will notice the difference it makes in attracting several types of bees. Check out ALCLA Native Plant's brochure for a comprehensive list of native grasses, shrubs and plants, and calgary.ca/yardsmart to learn more about how to prepare your lawn and garden for spring.
Ward 7 – Councillor Druh Farrell proudly serves the following Communities: Balmoral, Banff Trail, Briar Hill, Capitol Hill, Chinatown, Crescent Heights, Downtown East Village, Eau Claire, Hillhurst, Hounsfield Heights-Briar Hill, Montgomery, Mount Pleasant, Mountview, Parkdale, Point McKay, Rosedale, St. Andrew Heights, Sunnyside, Tuxedo Park, University District, University Heights, West Hillhurst, Winston Heights-Mountview