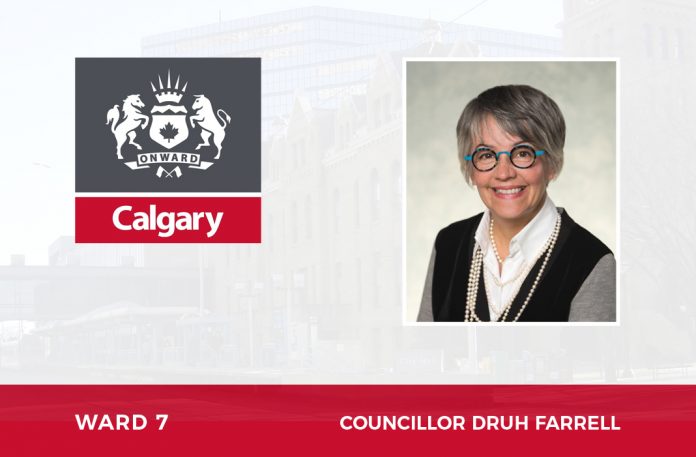 At the time of writing, the Government of Alberta just announced its relaunch plan for the fall school term. Many children, parents, and educators will be entering an uncertain and stressful part of the year. Unfortunately, COVID-19 isn't the only thing generating stress for back-to-school.
Every year, September marks a significant uptick in calls to the City about traffic safety. Mostly that comes from parents who worry whether their children will be safe to walk to school or bike through their own communities.
Fortunately, Council endorsed a reduction of the 50 km/h unposted speed limit to help improve the safety of our neighbourhood streets. Those are the streets in front of your homes and the streets that your kids walk on to school. Council will debate this fall whether the new default for neighbourhood streets is 30 km/h, 40 km/h, or a combination.
The World Health Organization reports that pedestrians are 90% likely to survive when struck by automobiles travelling at 30 km/h, 60% at 40 km/h, and less than 20% at 50km/h. Lower speeds also reduce the likelihood of collisions occurring in the first place.
We also know there is a massive financial cost to collisions in Calgary. 10,250 collisions happen on neighbourhood streets annually, contributing roughly $300 million toward Calgary's overall $1.19 billion in societal costs from collisions.
A speed limit reduction would cut up to 2,530 collisions and $74.3 million in societal costs, annually. It will make our neighbourhood streets more liveable. It will reduce costs to society. It will mean that fewer of your neighbours are killed or injured as a consequence of simply walking, cycling, or driving on our streets. It will make it safer for your kids to walk to school and to have greater independence in exploring their communities.
Ward 7 – Councillor Druh Farrell proudly serves the following Communities: Balmoral, Banff Trail, Briar Hill, Capitol Hill, Chinatown, Crescent Heights, Downtown East Village, Eau Claire, Hillhurst, Hounsfield Heights-Briar Hill, Montgomery, Mount Pleasant, Mountview, Parkdale, Point McKay, Rosedale, St. Andrew Heights, Sunnyside, Tuxedo Park, University District, University Heights, West Hillhurst, Winston Heights-Mountview