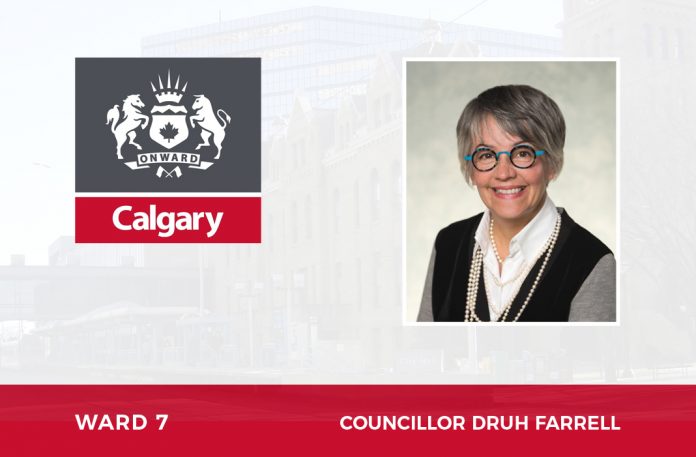 Do you love winter, or dread it? From a child's perspective, winter is magical. It's a time of year where you bundle up in a toque, scarf, and warm coat to venture outside for a day of tobogganing, skating, skiing, or a walk among the beautiful, snow-covered trees. In the evenings, you sit around a fire sipping on a warm beverage. With the right mindset, winter becomes a special time to embrace the simple joys in life.
We learned to embrace the outdoors during this pandemic. We sat on patios, went for walks, and enjoyed our own backyards. The City responded to COVID quickly and made changes to public spaces to allow for pop-up patios, and shared space on roads to stroll or bike.
I know that people are worried about the winter ahead. Now is the time for us to change our conversation around winter and find cheap and cheerful ways to gather outside safely and experience the small things that bring us light and joy. After all, Calgary is a winter city.
Cities like New York and Quebec City "get" winter! People in these cities take every opportunity to be outside. They know that outdoor dining is still possible with heated lamps, and BYOB (Bring Your Own Blanket). Winter markets light up communities and support small businesses. Public parks host cross country skiing and other winter activities.
While many Calgarians are planning their own winter backyard space, we're looking at fun opportunities for those who live in multifamily dwellings. Stay tuned for more details over the next weeks. Please remember to clean your sidewalks to help us all enjoy our neighbourhoods safely.
There is nothing "normal" about this 2020 winter. If you haven't loved winter in years past, there is an opportunity to try something new this year.
Ward 7 – Councillor Druh Farrell proudly serves the following Communities: Balmoral, Banff Trail, Briar Hill, Capitol Hill, Chinatown, Crescent Heights, Downtown East Village, Eau Claire, Hillhurst, Hounsfield Heights-Briar Hill, Montgomery, Mount Pleasant, Mountview, Parkdale, Point McKay, Rosedale, St. Andrew Heights, Sunnyside, Tuxedo Park, University District, University Heights, West Hillhurst, Winston Heights-Mountview