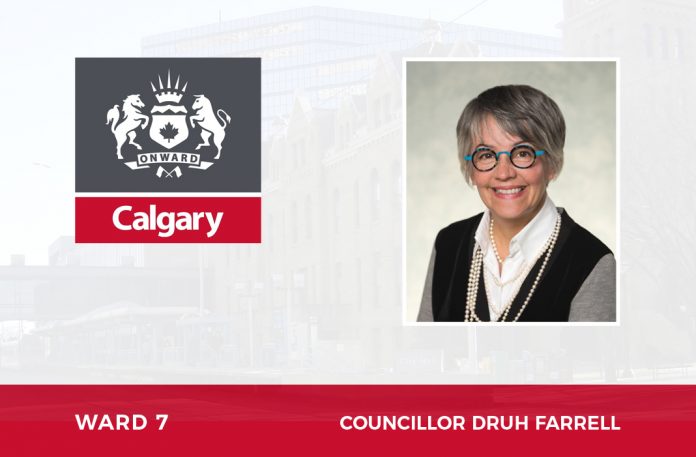 While the pandemic has been an incredibly difficult time for Calgarians, I know that by working together, we can emerge stronger, kinder, and more resilient.
COVID-19 has compelled the City to think creatively, experiment, and pivot with initiatives to keep Calgarians safe and healthy. We have a proven track record of being one of the nimblest cities in North America when it comes to street conversions. You have already seen this with roadways being turned into pedestrian friendly avenues!
The long-awaited pleasant weather resulted in the overcrowding of our beautiful pathway system. The City acted quickly to ensure that Calgarians had access to additional space where they could walk with their children, ride their bikes, and go for an evening stroll while maintaining safe distance from others. Now we must turn our attention to supporting our local restaurants and shops that are the lifeblood of our neighbourhoods.
We need to make sure that we do everything possible to help the small businesses that employ so many Calgarians, and provide the goods and services in order to sustain us. Now, it is our turn to help them weather this storm.
As restrictions ease, restaurants and shops are required to limit their indoor capacity, and this is why I pushed for the City to quickly approve pop-up patios to allow restaurants and retailers to use parking spaces for extra seating and sidewalk sales. People can now enjoy their favourite haunts in a way that helps maintain safe distancing. I am optimistic that this will help many Calgary businesses stay in business!
We have to ask ourselves what kind of city we want when we emerge from COVID and I hope to see many of my favourite, local businesses survive and thrive into the future. Let us continue to pivot, experiment, adjust, and innovate during this COVID summer!
Ward 7 – Councillor Druh Farrell proudly serves the following Communities: Balmoral, Banff Trail, Briar Hill, Capitol Hill, Chinatown, Crescent Heights, Downtown East Village, Eau Claire, Hillhurst, Hounsfield Heights-Briar Hill, Montgomery, Mount Pleasant, Mountview, Parkdale, Point McKay, Rosedale, St. Andrew Heights, Sunnyside, Tuxedo Park, University District, University Heights, West Hillhurst, Winston Heights-Mountview