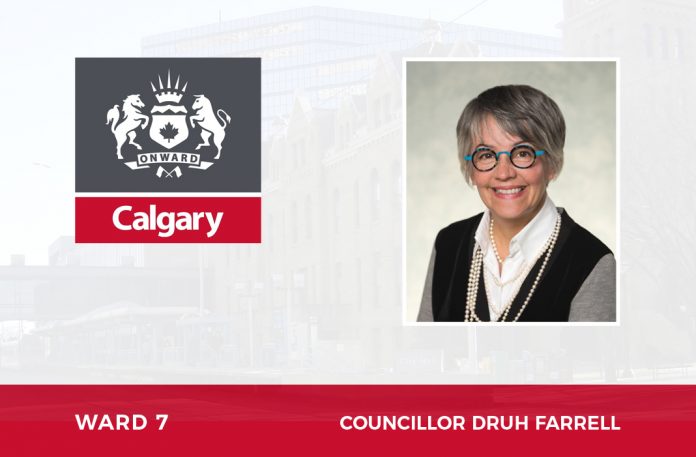 Calgary is facing a quadruple whammy of a multi-year recession, a structural shift in the economy, the COVID-19 pandemic, and youth leaving our city. The downtown represents a convergence of these urgent problems and also an area where we can make real progress.
Over-reliance on a single industry has been hard on Calgary, and it has been particularly challenging for our downtown. Seven years into this recession, we know that we can't simply wait for the good times to return. Office vacancy rates and job losses are high as focus shifts from oil and gas, with young people seeing less of a future here. But this is not a time to despair. This is a time to build a downtown, and a Calgary, for the next generation.
Many young people want walkable, bikeable, transit-friendly neighbourhoods, with good access to restaurants, pubs, theatres, live music venues, and beautiful outdoor spaces to socialize with friends and neighbours. The downtown struggles on all of these fronts and, if we want youth to care about Calgary's downtown, we cannot rely solely on the old days of office workers commuting into the core and leaving at the end of the workday. Youth are looking for a city that takes economic diversification, climate action, affordable housing, and social justice seriously. Our rejuvenation of downtown must embody those goals.
We need to think differently and creatively about a downtown that works for the next generation. I look to East Village as an example of what we can do to build a downtown community for people of all ages, abilities, and incomes to live, work, and play. We intentionally invested in that future for East Village and changing the downtown from a vertical office park to a vibrant neighbourhood will take the same intentional change.
Calgarians have demonstrated time and time again that we face challenges head-on by coming together to develop solutions. Our brightest days are still ahead, and we can build a future city for the next generation, starting in our downtown.
Ward 7 – Councillor Druh Farrell proudly serves the following Communities: Balmoral, Banff Trail, Briar Hill, Capitol Hill, Chinatown, Crescent Heights, Downtown East Village, Eau Claire, Hillhurst, Hounsfield Heights-Briar Hill, Montgomery, Mount Pleasant, Mountview, Parkdale, Point McKay, Rosedale, St. Andrew Heights, Sunnyside, Tuxedo Park, University District, University Heights, West Hillhurst, Winston Heights-Mountview