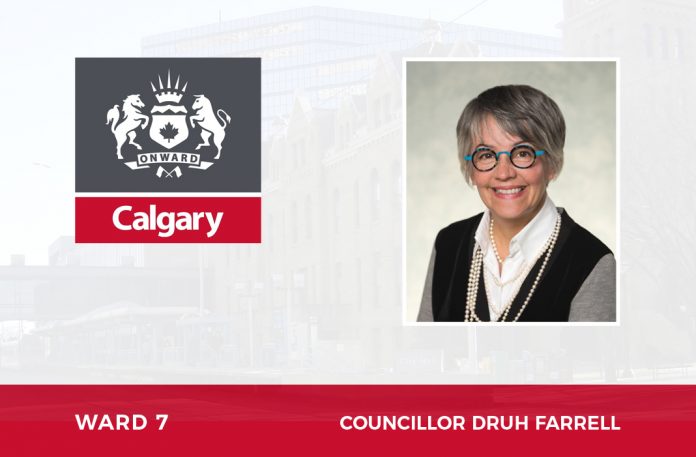 What do we want Calgary to look like after COVID-19?

I want to thank everyone for what has been an unusual few months. If I could give you a hug without breaking physical-distancing rules, I would. My heart especially goes out to those Calgarians who have lost loved ones to COVID-19.
While incredibly stressful and taxing, our self-isolation has, at the end of the day, been a collective and extraordinary display of love – love for our co-workers, our friends and family, our neighbours, and for strangers we may never meet. By staying home, we're helping each other and ensuring as few of us as possible get sick.
It's been a strange and difficult few months. I've found myself reflecting and recognizing the enormity of the COVID-19 crisis is exposing what's working and what's not working in our society. I believe we have an opportunity to rethink what we hold dear, what we take for granted, and to work together to rebuild our society for the common good.
I encourage you to think about what you've learned in recent months, what silver linings you've found, and what you hope to see in Calgary, post-pandemic. These reflections can be as little or big as you like.
For example, many of our worlds have shrunk. I've heard from Calgarians who say they're enjoying exploring their neighbourhoods and loving the fact front windows have been turned into children's' art galleries, and they'd love to see this continue post-pandemic.
I've also had conversations with people about big ideas and big changes, such as re-thinking how we design our cities to be more equitable and cost-effective, or re-thinking how and where we care for seniors within our society.
When Calgary was hit by the 2013 flood, we learned to pivot, experiment, adjust, and innovate. I'd like to see this momentum continue in the wake of COVID-19. What are you hoping comes out of all of this?
Ward 7 – Councillor Druh Farrell proudly serves the following Communities: Balmoral, Banff Trail, Briar Hill, Capitol Hill, Chinatown, Crescent Heights, Downtown East Village, Eau Claire, Hillhurst, Hounsfield Heights-Briar Hill, Montgomery, Mount Pleasant, Mountview, Parkdale, Point McKay, Rosedale, St. Andrew Heights, Sunnyside, Tuxedo Park, University District, University Heights, West Hillhurst, Winston Heights-Mountview