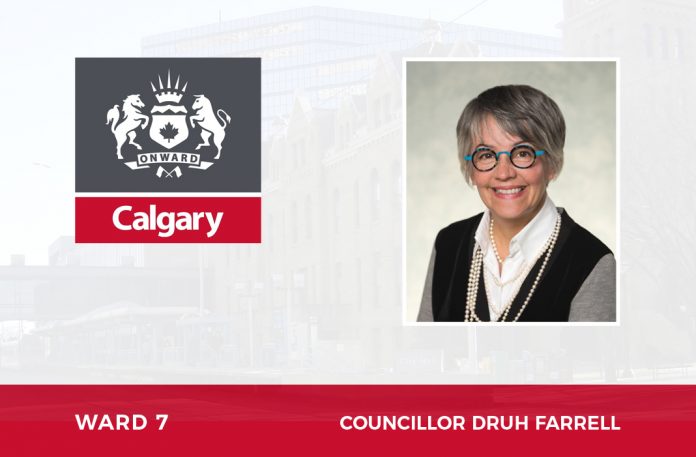 "Bee" Compassionate!
The past year has taught us about empathy and compassion for others. It has also changed our way of thinking around sustainable cities and communities, and what they should look like. Empathy opens our eyes and hearts to how other people see and experience the world, and this extends to our natural world. As bee and pollinator populations continue to decline, the environment, and the living creatures that sustain us need our empathy.
Empathy for our natural environment is pivotal to address declining native bee and pollinator populations. While this global issue might not appear to impact us directly, pollinators drive our food systems and are essential to meet our most basic needs. Calgary Parks transformed our parks and transportation networks into naturalized, pollinator friendly habitats, and we have been rewarded with sightings of endangered native bees! We need to maintain our "Bee City" designation and building environmental empathy is an important piece.
Through the "Bee a Polli-Neighbour" program, launched in 2020, Calgary Parks developed "nature learning kits" for schoolteachers and students to grow their understanding of how human health and the natural world is linked, and how our actions impact the environment. By offering tools to expand ecological knowledge, appreciation, and a sense of wonder at an early age, we are working towards building environmental empathy.
From halting the use of pesticides, to making lawns smaller and flower beds bigger, from planting more native species to leaving the leaves over the winter there are many ways we can promote and preserve bee habitats in our own yards. The more we develop environmental empathy in ourselves and our young people, the more likely we will be successful.
Ward 7 – Councillor Druh Farrell proudly serves the following Communities: Balmoral, Banff Trail, Briar Hill, Capitol Hill, Chinatown, Crescent Heights, Downtown East Village, Eau Claire, Hillhurst, Hounsfield Heights-Briar Hill, Montgomery, Mount Pleasant, Mountview, Parkdale, Point McKay, Rosedale, St. Andrew Heights, Sunnyside, Tuxedo Park, University District, University Heights, West Hillhurst, Winston Heights-Mountview