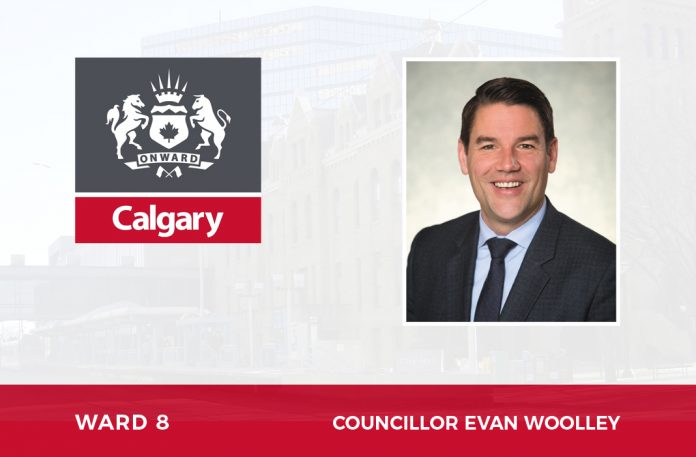 Message from City Administration
As Calgary responds to a third wave of the COVID-19 virus, we are reminded how much our world has changed since the first few months of 2020. The City's commitment to making life better every day is now more important than ever.
The City of Calgary has contributed to many critical initiatives that provide vital support to citizens, businesses, and communities who are grappling with the effects of a prolonged and unpredictable pandemic. Responding with care and compassion by offering timely and innovative solutions to help ease the difficulties experienced by Calgarians has been our common goal.
Reducing the impact of the pandemic on individuals, families, and businesses will also contribute to Calgary's recovery after the pandemic. With the assistance in funding received from other orders of government to help mitigate the impact of the pandemic on citizens and businesses, The City committed $73 million in non-emergency response funding through the COVID-19 recovery program to address community needs, build a foundation to recovery, and ensure The City can respond quickly to changing demands on our services.
We have acted quickly to approve initiatives such as the extension of restaurant patios, and the creation of 14 adaptive roadways to allow people to walk and wheel and enjoy outdoor activities, while being able to maintain a safe distance and comply with public health measures. The number of building permits are at an 11-year high, driven by residential improvement applications for home renovations. Video inspections are used to comply with health and safety protocols. Public Park usage continues to be very popular, as people want to get outside to connect with nature and one another. As well as installing temporary park spaces in areas with high demand, The City implemented physical-distanced programs including nature adventure playgrounds, scavenger hunts, self-guided park walking tours, and firepit bookings.
The City has worked hard to offer many initiatives focused on providing short-term relief to civic and community partners that have been significantly impacted by public health restrictions since the start of the pandemic. We supported the Provincial distribution of vaccines by funding mass vaccination clinics at the TELUS Convention Centre and the Genesis Centre. COVID-19 relief funding was also allocated to community associations across the city in order to help sustain their operations due to the impacts of facility closures brought on by health restrictions.
We invite you to discover 'Better Every Day', a new quarterly newsletter that includes a small selection of feature stories showcasing citizen experiences with City services, showing the value of your tax dollars in action. We want citizens to receive outstanding value for your investment, whether through day-to-day operations, or in exceptional circumstances like we are all living through right now.
As a municipal organization, we have seen the resilience and community spirit of Calgarians that enables us to push through tough times. Recent challenges have affected our city in many ways, and we are devoted to continue working together with citizens so that we can emerge even stronger, and continue to be one of the most livable cities in the world.
'Better Every Day' website link: www.calgary.ca/ca/city-manager/city-manager.html.
Ward 8 – Councillor Evan Woolley proudly serves the following Communities: Altadore, Bankview, Cliff Bungalow , Connaught (Beltline), Currie, Downtown West End, Garrison Green, Garrison Woods, Killarney-Glengarry, Lincoln Park, Lower Mount Royal, Marda Loop, Mount Royal, Richmond-Knob Hill, River Park, Rosscarrock, Rutland Park, Scarboro, Scarboro/Sunalta West, Shaganappi, South Calgary, Spruce Cliff, Sunalta, Upper Mount Royal, Wildwood