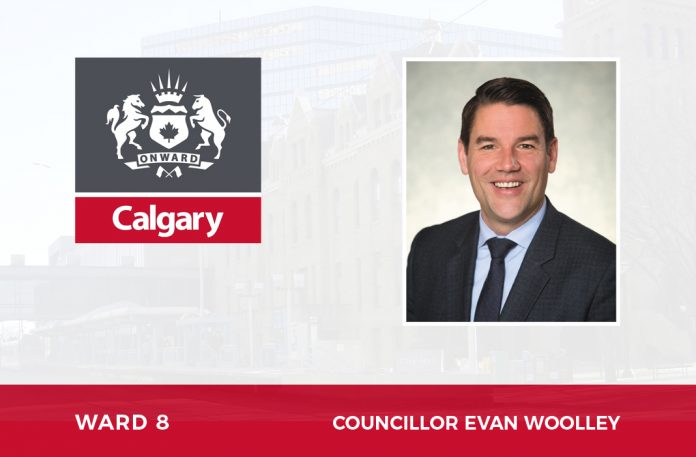 We have nearly 6,000 kilometres of sidewalks in our city. Of these, The City is responsible for clearing snow for roughly 10 percent of these sidewalks, with the majority of the accountability being that of the adjacent property owner. In June 2018, my City Council colleagues and I approved amendments to the Streets Bylaw to incorporate a fine schedule and an escalating fine structure for property owners who do not clear their sidewalks within 24 hours of snowfall ending.
Here's how the Streets Bylaw works:
When a sidewalk or pathway adjacent to a privately-owned property is not cleared, a complaint can be issued through 311 to Community Standards.
A Community Standards Officer will go and inspect the sidewalk. If the snow and ice has not been cleared, the officer will leave a warning at the property giving the owner 24 hours to comply. At this time the Officer will also decide if a fine is warranted. The fine can be issued with or without compliance on the notice.
The officer then returns 24 hours later and if the owner has not complied, the officer will assign the snow and ice removal to a contractor and the property owner will be charged for the removal service.
The fine for not removing snow/ice from a sidewalk/pathway is $250, with an escalating scale for subsequent convictions to the same property owner/ occupant over a 12-month period. This fine is in addition to removal charges which are a minimum of $150.

Minimum Penalty*: $150
Specified Penalty: $250
Second offense in a 12-month period: $500
Third and subsequent offense in a 12-month period: $750

Please note, a vehicle such as a bobcat is not permitted to be used on a sidewalk, except in conjunction with construction sites where permits have been obtained for street use.
To report an un-cleared sidewalk, please contact 311. Learn more about bylaws related to snow and ice on Calgary.ca.