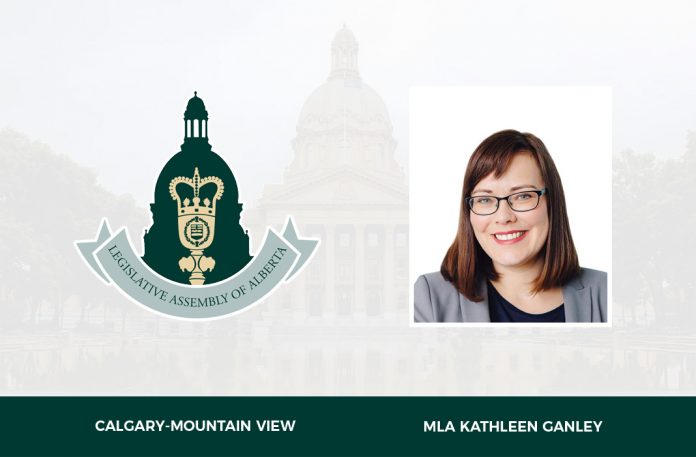 The launch of Alberta's Future has been a great success. This long-term project presented by Alberta's NDP Caucus engages with everyday people on a range of topics, such as, healthcare, education, technology, and energy. So far, thousands of Albertans have participated in the live online consultations and have submitted ideas that will enrich upcoming proposal documents and discussions.
I was especially proud to have hosted Picking Up Steam: Geothermal and Alberta's Energy Future, as a live online consultation on November 6. Alberta has vast geothermal resources that present an opportunity to diversify our economy, create immediate and long-term jobs, provide clean and renewable energy, and lower our GHG emissions. However, compared to the rest of the world, Alberta's geothermal energy potential is largely untapped.
Geothermal energy and hydrogen production represent two relatively new approaches to energy in this province. But the disruptions experienced in 2020 due to the COVID-19 pandemic crisis spur us to rethink every aspect of our personal and professional lives, so that we are more resilient going forward. It's been clear this past year that crises aren't experienced equally and hurt those already struggling.
A recent research paper published by the London School of Economics International Inequalities Institute looked at 50 years of data that confirmed "trickle down" tax cuts only benefit those already wealthy, and lead to higher income inequality. These cuts are often touted to create jobs, but – objectively – they don't. The trickle-down assumption underpins every conservative government's economic strategy, and it doesn't work as promised. Combined with a reluctance to invest government funds in much-needed programs and services, the "hands off" version of government isn't what Alberta needs now.
Leader of the Official Opposition Rachel Notley invites Albertans to envision a better future. The focus is building a new economy around meaningful, sustainable work for all those who can contribute. That means work in renewable energy, small businesses, technology, agriculture, healthcare research, and in many other sectors. View proposals, details of live online consultations, and feedback forms (plus sections on COVID-19 Response and Calgary's Future) at www.albertasfuture.ca.
As always, I'm happy to hear from you. I'm grateful to Calgary-Mountain View constituents. Please keep in touch through my constituency office at [email protected] or 403-216-5445.
MLA – Calgary Mountain View Kathleen Ganley proudly serves the following Communities: Briar Hill, Bridgeland, Capitol Hill, Crescent Heights, Hillhurst, Hounsfield Heights-Briar Hill, Mount Pleasant, Mountview, Renfrew, Riverside, Rosedale, Sunnyside, West Hillhurst, Winston Heights-Mountview