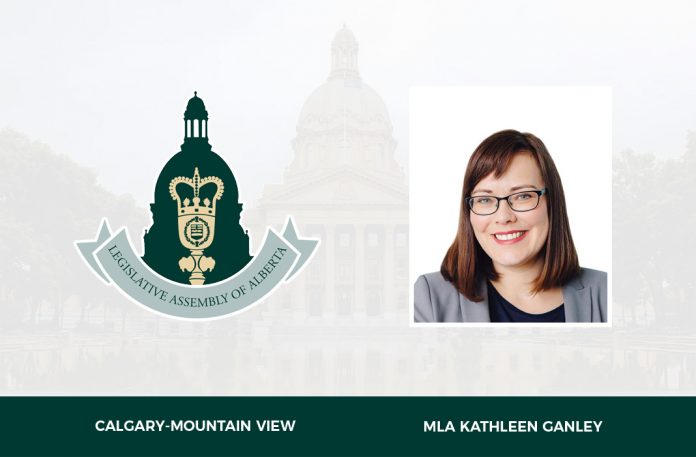 Albertans continue to experience uncertainty as the province faces a fourth wave of COVID-19 as the Delta Variant. Students returned to classes last month amid additional anxiety with previously relaxed measures and rising case numbers.
Alberta needs leadership in the fourth wave. Instead, more surgeries are being cancelled and beds are being closed in order to cope with the flood of COVID-19 patients. The strain on the healthcare system has surpassed the previous three waves due to the critical staffing shortages. Albertans waiting for surgery will have to wait even longer. This situation is unsustainable for the patients and healthcare workers who fight an uphill battle against this virus.
I have heard from so many of my constituents who are concerned for their children's safety as they return to the classroom this fall. They are concerned over the lack of planning and feel they have been left to fend for themselves. Parents need to be informed in order to weigh the risk that COVID-19 could have on the whole family. Students and staff should be able to focus on learning instead of having to worry if they will be protected during a global pandemic.
That is why I am proud to stand with my colleagues in the opposition as we call for a more robust response to this crisis, including protections for students in our schools. The Alberta NDP Caucus has proposed that contact tracing be reinforced throughout the province, for COVID-19 testing to continue for the foreseeable future, and for a school-by-school vaccination program to be implemented for those students who are eligible for the vaccine.
We must all continue to be vigilant in our efforts to combat COVID-19, protect the most vulnerable and those who are still too young to be vaccinated. We can get to the other side of this pandemic if we take care of ourselves and each other.
As always, I'm happy to hear from constituents. Please keep in touch through my constituency office at [email protected] or 403-216-5445.
MLA – Calgary Mountain View Kathleen Ganley proudly serves the following Communities: Briar Hill, Bridgeland, Capitol Hill, Crescent Heights, Hillhurst, Hounsfield Heights-Briar Hill, Mount Pleasant, Mountview, Renfrew, Riverside, Rosedale, Sunnyside, West Hillhurst, Winston Heights-Mountview