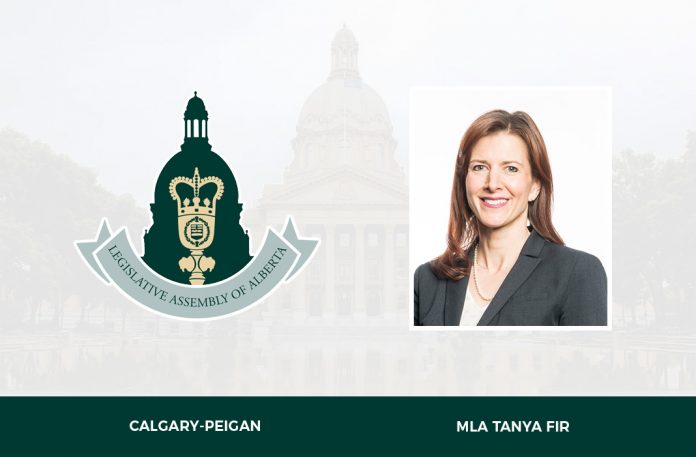 Dear friends and neighbours,
Albertans faced several challenges in 2020. The COVID-19 pandemic tested our ingenuity, as did the largest economic contraction since the Great Depression. Our families' work ethic and vibrant communities demonstrated a heartfelt dedication to renew hope in this province. Alberta's job creators, young professionals, seniors, and frontline staff, persevered and brought out the best of this province. For that, we owe them all a debt of gratitude. Rest assured, the fruits of your hard labour and Alberta's Recovery Plan will continue to pay dividends.
The diverse communities that constitute Alberta contributed immensely to the province's road to recovery. The entrepreneurial spirit and compassion-filled sacrifice of civil society best reflect the essence of Alberta. Across the partisan divide, Albertans helped their neighbours in need, extending the olive branch to ensure unity for generations to come.
In that spirit of togetherness, I would like to wish my constituents a Happy New Year! I hope you all had a wonderful holiday season, filled with joy and the love of family and friends. I would also like to wish our friends in the Chinese community a Happy New Year filled with luck and good fortune, as the Year of the Ox begins on February 12, and the Ukrainian community a very blessed Christmas, which they will celebrate on January 7.
Preparing for COVID-19 vaccine distribution in Alberta
Alberta's government is fully prepared to receive and distribute COVID-19 vaccines, with up to 435,000 Albertans being offered the vaccine in the first quarter of 2021. Alberta's government has appointed a new COVID-19 Vaccine Task Force, chaired by Municipal Affairs Deputy Minister, Lt. General (retired) Paul Wynnyk. This new Task Force will build off the extensive work that health officials have done, to ensure Albertans get immunized as quickly as possible. For more information, please visit https://www.alberta.ca/index.aspx.
I wish all of you the best in 2021.
MLA – Calgary Peigan Tanya Fir proudly serves the following Communities: Douglas Glen, Douglasdale, Dover, East Shepard Industrial, Eastfield, Foothills, Golden Triangle, Great Plains, Lynnwood, McKenzie Lake, Ogden, Quarry Park, Riverbend, Shepard Industrial, South Foothills, Starfield, Valleyfield