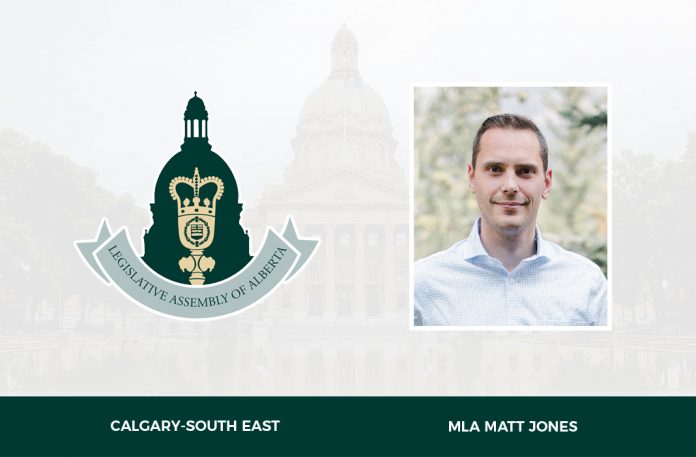 Alberta's economy is coming back stronger and more diversified than ever. In every corner of the province, we've seen new investments that will create high-paying jobs for everyday Albertans.
In Calgary, we learned that EY Canada is building its first Canadian-based Finance Centre of Excellence. The centre will offer cutting-edge internal finance services that meet the most pressing needs of the business and joins a growing list of EY Finance Centres of Excellence around the world with distinct areas of focus ranging from cybersecurity, innovation, and analytics to robotic process automation and manufacturing services.
Calgary was chosen based on its well-educated and diverse workforce, quality of life, and Alberta's affordable cost of living and doing business. This is great news as our economy continues to diversify and our province continues to build a reputation as a destination for major international business.
Calgary's international reputation in the film and television industry continues to grow as well, in addition to its reputation in the finance world. 2021 was a banner year for Alberta in film and television, with nearly $1 billion in production costs, including HBO's The Last of Us, the largest production ever filmed in Canada. As a result, for the second consecutive year, Calgary has been named as a top ten city in North America to live and work as a moviemaker.
At the same time, our province's technology industry has seen three straight years of incredible growth. In fact, our technology sectors in Edmonton and Calgary are some of the fastest growing in North America. From Amazon Web Services' multibillion-dollar investment in a new cloud computing operation in Calgary to tech giant Infosys, Alberta is not only home to a rapidly maturing tech sector but a place brimming with remarkable talent and entrepreneurship. As we settle into a new year, these examples of growth and diversification are reasons to be optimistic about Alberta's future.
MLA – Calgary South East Matt Jones proudly serves the following Communities: Auburn Bay, Cranston, Mahogany, Seton