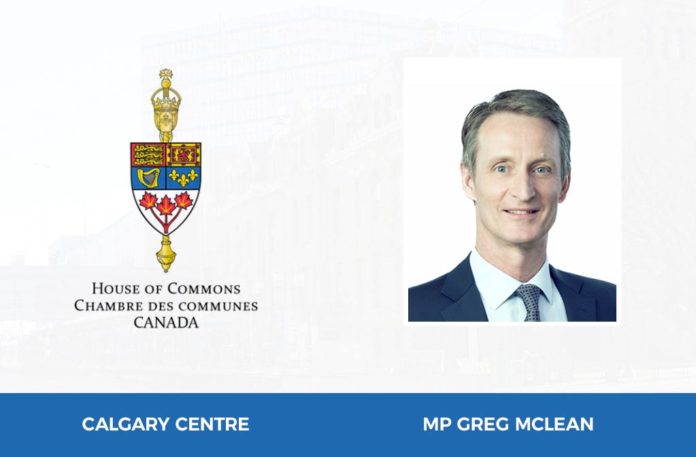 Dear friends,
Here's my New Year's wish to everyone, that 2021 will be a year of new growth and optimism, as we emerge from one of the most tumultuous years most of us have ever experienced. And special wishes to those Calgarians who went through Canada's last period of similar national turbulence – for which we have to reflect back 75 years. As much as we think we've learned this past year, we still admire how our forebears came through so much difficulty in a troubled world and succeeded in building a great country.
Vaccines appear to be on the horizon, while there are still many logistical questions to be answered, the anticipation of a return to a semblance of normal is palpable for everyone.
I am still particularly concerned that we haven't yet determined protocols to ensure this virus stays locked out of our seniors' facilities – where 90% of the worst outcomes of this pandemic are evident. Addressing this systemic shortcoming will be instructive for our ability to quickly deal with any resurgence that occurs. But I also am experiencing, firsthand, the effects of loneliness that has arisen as a result of isolating our senior citizens. There has been a toll – tangible and intangible – on those to whom we owe so much. I encourage you to reach out and make any contact that is permitted with our seniors. A smile and a warm voice go a long way in making someone's day brighter.
You can appreciate how COVID has dominated my work over my first year as your Member of Parliament. The skills I thought I brought to this new job were not the ones I needed to use the most this year. But we don't get to choose the times in which we govern – nor the issues we address. Dealing with unexpected events is part of the job description.
In that regard, much of the community outreach I have been able to provide has been curtailed, but I am grateful that some of that gap was filled by Zoom Meetings – and other virtual gatherings. We've learned new ways of doing things, by necessity.
If there is any way my office or I provide assistance, please contact me at [email protected] or by phone at 403-244-1880 and keep up to date on my work in Parliament on my website, GregMcLeanMP.ca.
It is a privilege to serve as your Member of Parliament.
Sincerely,
Greg McLean
MP – Calgary Centre Greg McLean proudly serves the following Communities: Altadore, Alyth, Bankview, Bel-Aire , Bonnybrook, Britannia, Burns Industrial, Chinatown, Cliff Bungalow , Connaught (Beltline), Currie, Downtown East Village, Downtown West End, Eau Claire, Elbow Park, Elboya, Erlton, Garrison Green, Garrison Woods, Highfield, Inglewood, Killarney-Glengarry, Lincoln Park, Lower Mount Royal, Manchester, Manchester Industrial, Marda Loop, Mayfair, Meadowlark Park, Mission, Mount Royal, North Glenmore Park, Parkhill, Ramsay, Richmond-Knob Hill, Rideau Park, River Park, Roxboro, Rutland Park, Scarboro, Scarboro/Sunalta West, Shaganappi, South Calgary, Sunalta, Upper Mount Royal, Victoria Park, Windsor Park