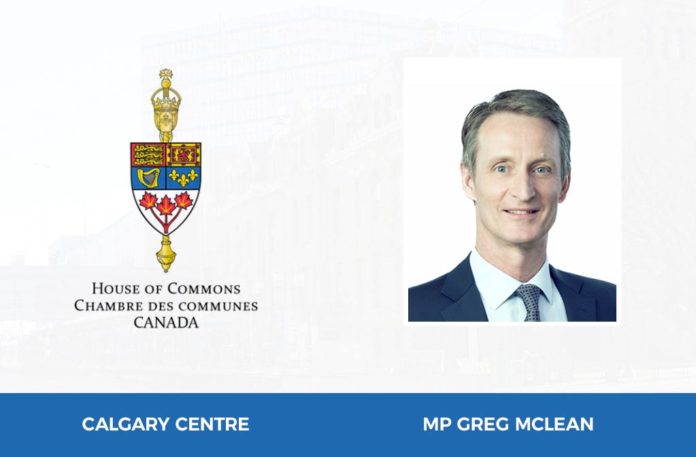 Dear Friends,
Happy New Year!
The glow of the holiday season is still in our thoughts. I hope you and yours took the opportunity over these past weeks to enjoy the celebrations offered throughout Calgary – whether it was to take in the exquisite zoo lights; or skating at Olympic Plaza; or perhaps one of the many seasonal arts presentations that annually accentuates Calgary's holiday season.
The time of year also allows us one of our best opportunities to connect with family and friends.
Our community is strong. We've adjusted to the new realities that have been thrust upon us. Like many of you, I've enjoyed the return to events and let's not forget the travel and hospitality sectors that are so vibrant in Calgary Centre.
Even though there are increased safety protocols, the Calgary Stampede, Calgary Flames, and Stampeders all saw visitors and live spectators again.
Over the past two years, we have experienced societal lockdowns, economic turmoil, and a complete change to how our lives are run. Yet, we've adjusted well. Thank you to each of you for your role in that success.
Here's to hoping that 2022 will bring us happiness and health.
To keep up to date on my work in Parliament, feel free to visit my website, GregMcLeanMP.ca, and feel free to contact me at [email protected] or phone my office at<a href="tel: 403-244-1880"> 403-244-1880.
Greg McLean
MP – Calgary Centre Greg McLean proudly serves the following Communities: Altadore, Alyth, Bankview, Bel-Aire , Bonnybrook, Britannia, Burns Industrial, Chinatown, Cliff Bungalow , Connaught (Beltline), Currie, Downtown East Village, Downtown West End, Eau Claire, Elbow Park, Elboya, Erlton, Garrison Green, Garrison Woods, Highfield, Inglewood, Killarney-Glengarry, Lincoln Park, Lower Mount Royal, Manchester, Manchester Industrial, Marda Loop, Mayfair, Meadowlark Park, Mission, Mount Royal, North Glenmore Park, Parkhill, Ramsay, Richmond-Knob Hill, Rideau Park, River Park, Roxboro, Rutland Park, Scarboro, Scarboro/Sunalta West, Shaganappi, South Calgary, Sunalta, Upper Mount Royal, Victoria Park, Windsor Park