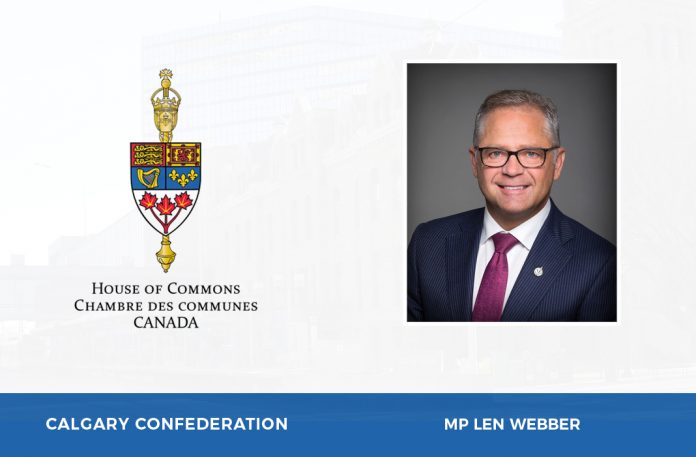 Important Information for You
This month I would like to bring a few items to your attention based on the calls we are receiving.
New COVID benefits are now available and a special COVID-19 Benefits Finder tool allows you to find benefits you may be entitled to by answering a few easy questions. More at www.lenwebbermp.ca/covid-benefits.
If you have recently travelled on an aircraft, cruise, or train, you may have been exposed to COVID-19. The Government of Canada maintains a list of these possible exposure incidents. Recent travelers should consult this webpage regularly for 14 days following their travel. More at www.lenwebbermp.ca/covid-exposures.
The Benefits Finder tool at www.canadabenefits.gc.ca allows you to determine what benefits you may be entitled to by answering a few easy questions. Your responses will short-list possible benefits and information on how to apply. Many Federal-Provincial programs are also included in the search results.
Fraudsters and scammers are exploiting the ongoing pandemic to facilitate fraud, scams, and cybercrime as they look to profit off people's fears, uncertainties, and misinformation. Find out how to protect yourself from these scams. More at www.lenwebbermp.ca/mp-report-pandemic-fraud.
The winter season can be very difficult for those with mental health challenges and this year will be even more difficult. If you need help, please reach out and ask for it. Canada Suicide Prevention Service: 1-833-456-4566 (phone) – 45645 (text) – www.crisisservicescanada.ca (chat), Kids Help Phone: 1-800-668-6868 (phone), www.kidshelpphone.ca (chat)
If you are seeking new employment, visit www.jobbank.gc.ca for opportunities. A convenient mobile app is available.
Every organ donor can save up to eight lives. Register today to become an organ donor by visiting www.myhealth.alberta.ca.
Every blood donation is the gift of life. Blood and blood products are a critical part of everyday medical care including major surgeries, medical procedures, cancer treatments, and managing disease. Blood donation times and locations are available at www.blood.ca.
MP – Calgary Confederation Len Webber proudly serves the following Communities: Balmoral, Banff Trail, Brentwood, Briar Hill, Bridgeland, Cambrian Heights, Capitol Hill, Charleswood, Collingwood, Crescent Heights, Dalhousie, Greenview, Greenview Industrial Park, Highland Park, Highwood, Hillhurst, Hounsfield Heights-Briar Hill, Montgomery, Mount Pleasant, Mountview, Parkdale, Point McKay, Queens Park Village, Renfrew, Riverside, Rosedale, Rosemont, St. Andrew Heights, Sunnyside, Tuxedo Park, University District, University Heights, Varsity Acres, West Hillhurst, Winston Heights-Mountview