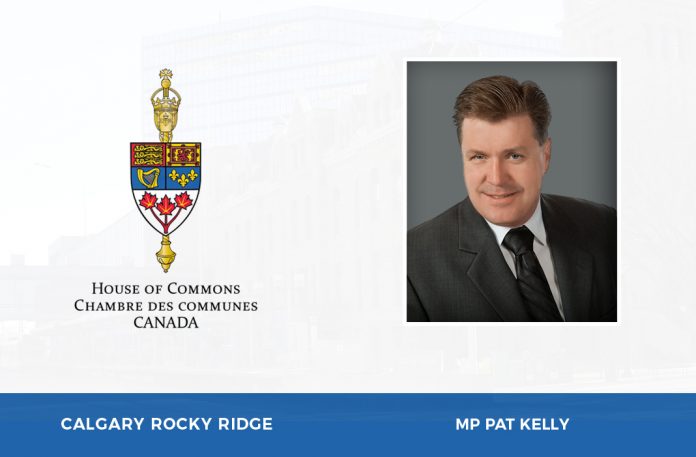 The parliamentary session is in the final few sitting weeks before the summer break. I will be in Ottawa for most of May and June and look forward to spending more time in Calgary in July and August, where I hope to see many constituents at community events. If you or a local organization would like to me to attend an event, please contact my office with the details, and I will be pleased to attend if my schedule allows.
Some constituents are planning international travel, and others are participating in virtual citizenship ceremonies. My office has a limited supply of small Canadian flags and lapel pins for international travelers or local ceremonies, as well as large Canadian flags for homes, schools, and community groups. You are welcome to contact my staff to request these items any time.
On March 31, I tabled a Private Members' Bill (C-266) to repeal the "excise escalator", which raises the tax on alcohol automatically, without a vote in Parliament, every year on April 1. This automatic tax increase puts Canadian producers at a competitive disadvantage, raises prices for consumers, and denies Parliament its power to approve or reject tax increases.
The Ethics Committee is currently studying privacy concerns with Facial Recognition technology and is preparing its report on the government's use of mobility data. As committee chair, I also recently tabled a report from the previous Parliament on Conflicts of Interest in Pandemic Spending (WE Charity contract).
I have expressed support in Parliament for the government's aid to Ukraine, but also called on them to do more.
Feel welcome to contact me with concerns related to federal policy. Feedback from constituents is critical and helps me know what constituents think about matters under federal jurisdiction.
MP – Calgary Rocky Ridge Pat Kelly proudly serves the following Communities: Arbour Lake, Citadel, Evanston, Hawkwood, Kincora, Nolan Hill, Ranchlands, Rocky Ridge, Royal Oak, Royal Vista, Sage Hill, Scenic Acres, Sherwood, Silver Springs, Symons Valley, Tuscany