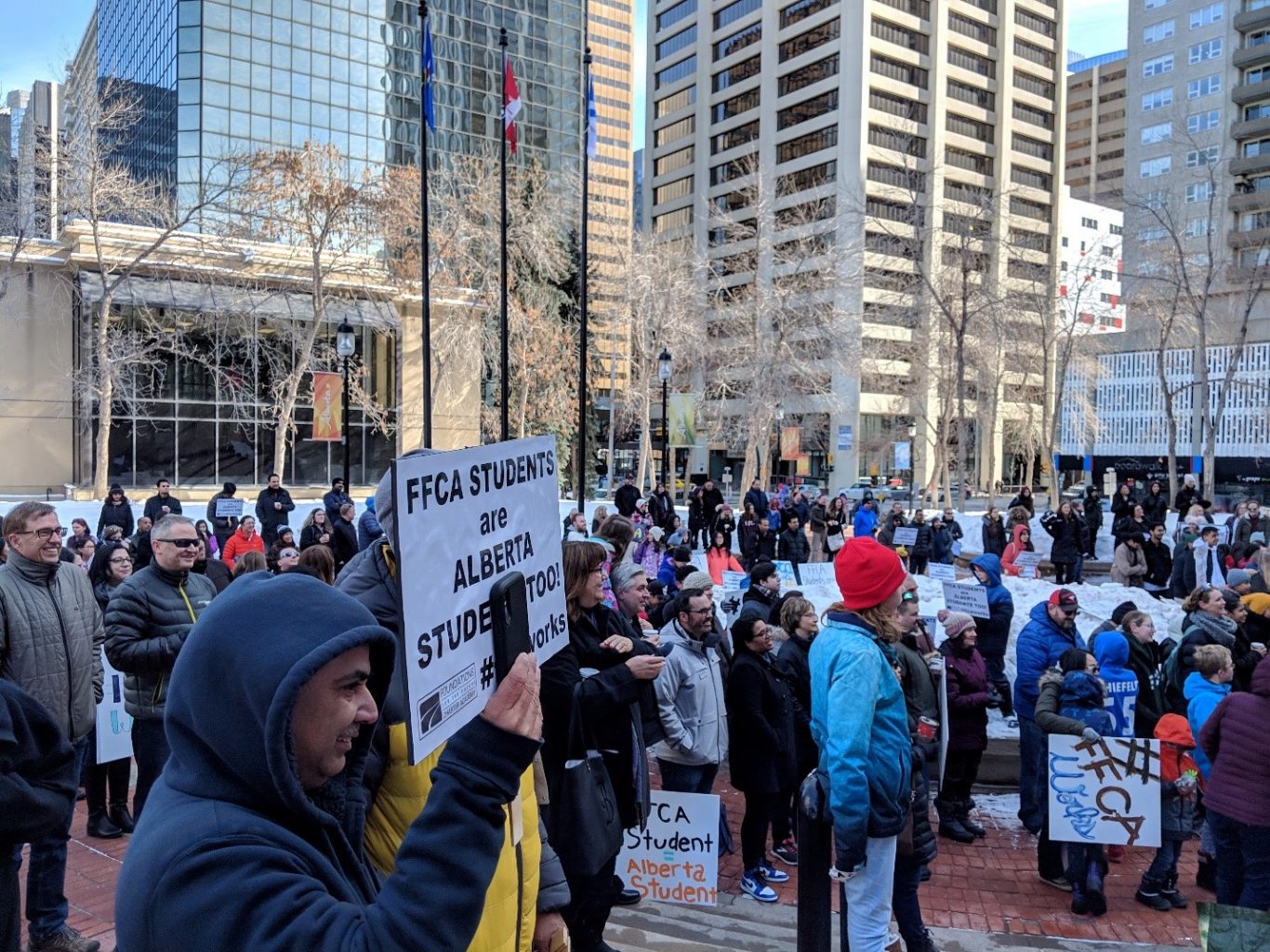 Submission by Douglas Lamb and Sarah Massey
Dear Montgomery community members,
In our last entry, we requested your help in raising awareness regarding the delay in the last phase of the funding needed to replace our high school building. It is with great excitement that we announce that our voices have been heard! On Friday, March 8th, the FFCA board received written confirmation from the government confirming their approval of the final phase of funding needed in order to build a brand-new high school!
Students, parents, teachers and FFCA supporters gathered at MacDougal Hall the weekend of the announcement to celebrate this momentous occasion. Speeches were made by current and alumni students, as well as the FFCA board and various government officials.
Plans for the development of the new high school building will be released as they become available. Check our website for updates at www.ffca-calgary.com. Thank you for your continued support, and we look forward to being neighbors for many years to come in a new and improved campus!