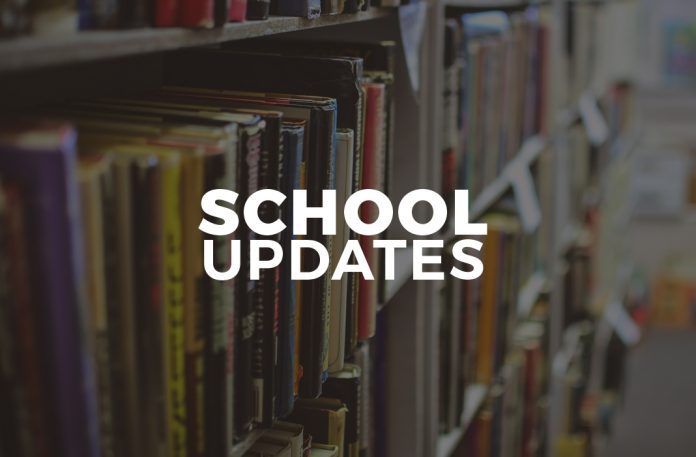 by Bryan Weismiller
Woodlands School is joining with institutions across the country in taking a stand against bullying and spreading the spirit of kindness. In doing so, students are setting a positive example — not only for each other, but for the entire community to follow.
On Feb. 27, scores of students and staff donned shades of rose in recognition of Pink Shirt Day, a nation-wide day of awareness to encourage positive social interactions and inspire Canadians impacted by bullying.
In Alberta, the 2019 theme of Pink Shirt Day was "Choose Kindness." Woodlands School embodied the theme of kindness throughout the week by presenting a wide variety of activities focused on promoting acts of generosity, cooperation and collaboration. Students participated in school-wide reading activities, developed messages of kindness with their buddies and participated in the Winter Walk. They also learned more about their friends through conversation and persevered through a difficult math challenge.
Principal Mike Magowan and Assistant Principal Josh Miller spoke to every class about acting in friendly, generous and considerate ways. They also shared the story of how teenagers in Nova Scotia inadvertently started the worldwide movement in 2017 by encouraging their peers to wear pink in support of a classmate who was bullied on the first day of school over the colour of his shirt.
By learning to act kindly toward others, students discovered they are helping to create healthy, calm and happy individuals.
"The overall message was to build an understanding of kindness, why we need to be kind to one another and the benefits of being positive and kind to one another," said Mr. Magowan. "We were clear that the idea of kindness does not end with the week and it is a focus for the remainder of the year."
The Calgary Board of Education encouraged social media users to tag posts with #pinkshirtday and #WeAreCBE.