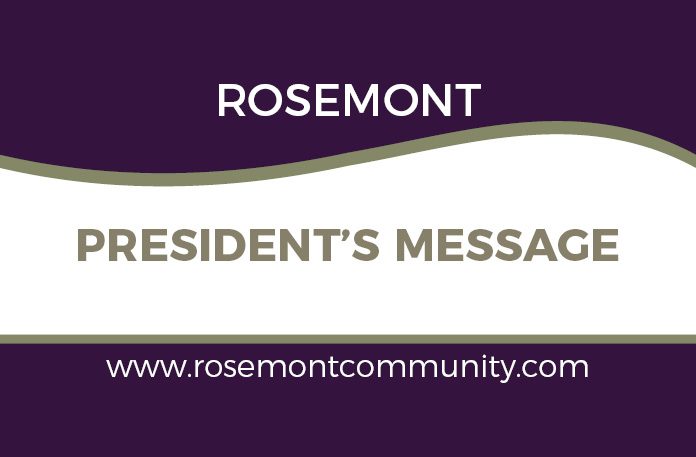 Howdy Rosemontians!
The quick rundown:
Book your hall event now
Casino volunteers needed for September 8 and 9
Free Rosemont BBQ on September 10
I hope everyone has been doing okay as we finally see some relief in sight. With the province removing most restrictions on social gatherings, our Hall is starting to get busy, so if you are interested in hosting an event at the Hall, please contact our hall agent, Jacquie, to book your dates. Thanks to Jacquie for taking this time to get our Hall cleaned up and refreshed, and for working with all our existing clients to help them through this very complicated time.
Just a reminder that all the streets in Rosemont have a maximum 40 km/h speed limit, including Rosehill Drive. Please be careful and watch out for all our little Rosemontians.
The new City trees in the dog park are starting to grow. Mother Nature was tough on them for a couple weeks with the very hot temperatures, but the City was vigilant in keeping them hydrated. Just a reminder, please be careful of the new trees. Keep your dogs from roughing them up and we'll have a fantastic urban forest for future generations. Please refer to the Cambrian website for further details on the project.
We have been scheduled to volunteer at the Elbow River Casino September 8 and 9, 2021. Funds from the Casino are used to help sustain and maintain the Rosemont Hall and our mandate. This is a very valuable opportunity, particularly given the past year, and we need volunteers to make it possible. Throughout the pandemic, we have made community safety priority one, including holding off on in-person events until September 2021. This focus was front and centre when we approached the decision to hold the casino. AHS guidelines will be strictly followed. While we appreciate all the help we can get, the decision to volunteer is a personal one and one that only you can make.
If you feel comfortable volunteering your time and helping your RCA, please consider signing up by contacting Ian Kirkland at [email protected] or 403-880-0057. We sincerely appreciate your time and support in keeping Rosemont the best little community in the city!
With the outset of nicer weather, there has been a slight uptick in the number of vehicle and garage break-ins and bicycle thefts in Rosemont lately, and we encourage you to keep a look out for individuals you may not recognize and/or suspicious activities. If you see suspicious activity, please report it to the Police and mention it to your neighbours:
Crime in Progress: Emergency calls: 9-1-1
Otherwise: Non-emergency calls: 403-266-1234
Hearing impaired line (24 hours): 403-538-6147
Report all activities and thefts to Calgary Police, but also please email us at [email protected] and we will forward onto our Community Resource Officer.
Finally, with things hopefully returning to "normal", the RCA will be planning an outdoor Community BBQ and resocialization evening for September 10 around 5:30 pm at the hall. We'll be cooking up some burgers and brats and enjoying some communal company before the madness of school, hockey, swimming, gymnastics, etc. starts up again. There will be no charge for the BBQ for those with a Rosemont Membership. Once again, we are offering free memberships to Rosemont residents so sign up in advance at RosemontCommunity.com/membership. We'll have some games and entertainment, and suitable libations. Come on out and rekindle some old friendships and meet some new folks. Goodness knows it has been a long, long time. More details at RosemontCommunity.com
Stay safe and keep looking out for each other!