Howdy Rosemontians!
The quick rundown:
Casino volunteers – Thank you!
September BBQ wrap-up and upcoming events
AGM – November 25
Get informed and vote – October 18
As of writing this in early September, ICU beds are filling up, parents, health care workers, and business owners are stressed, and it feels like we are backtracking a bit. But hopefully we can remain vigilant with masks, get vaccinated if possible and swing the needle back in the right direction. Rosemont is a community filled with compassionate folks and I know we can keep doing the right things to help our health care workers, small business owners, arts organizations, and non-profits survive and hopefully thrive.
Our hall continues to be available for rentals. We also have a couple of Common Digs programs taking place in the basement, as well as other rentals in our main hall including karate. Check out RosemontCommunity.com/Programs for contact information.
Once again, a huge thank you to Ian Kirkland and all of the folks who volunteered their time in September to help us run our casino. I know for a lot of folks, it was great to just to be able to hang out with our neighbours, even with masks and social distancing. A few of us were a little tired for the BBQ the next day (staying at the casino until 3:30 am will do that) but overall, it went very well. This event helps us out so much in order to help us offer reasonable hall rental rates, free community memberships, hall maintenance, and low-cost community events. So once again, thank you, thank you, thank you!
We held a small outdoor BBQ on September 10, and it was a great time! With about 45 to 50 in attendance, we had some live music from the wonderful Michela Sheedy, great sausages from Spolumbos, burgers donated from the great folks at Nick's Steakhouse and lots of laughter and catching up. Thanks to everyone for volunteering, especially Mel, Jacquie, Maura, Austin, and Craig. It was great to see some old faces and meet some new ones too!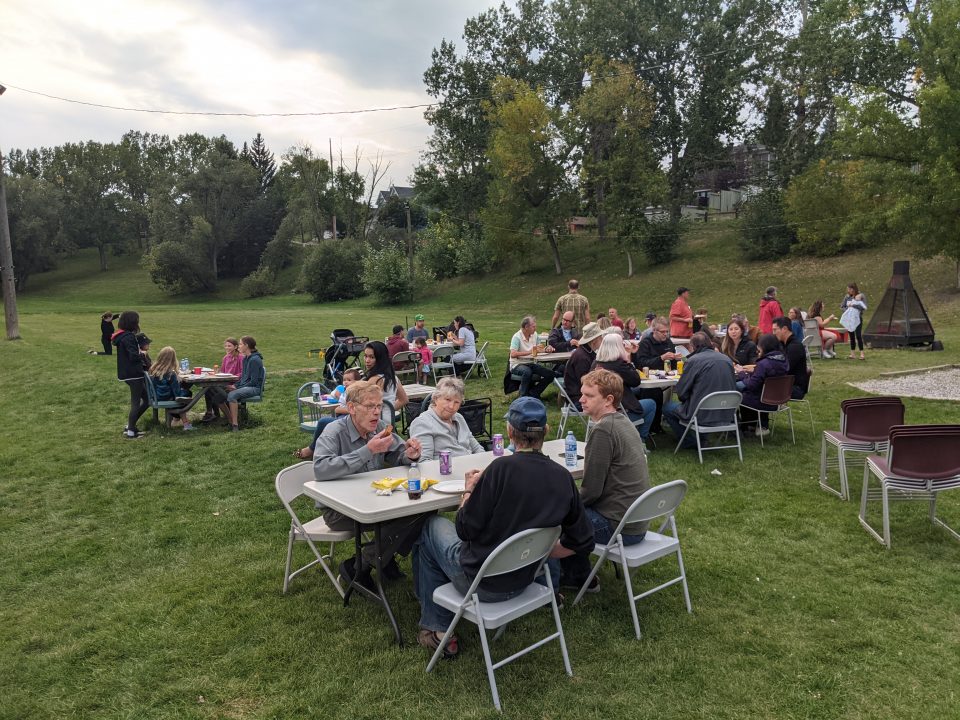 Speaking of events, we are looking at a couple events in October and November, most notably our annual Halloween bash. It is difficult to plan these types of events because the world is changing so quickly. And I'm writing this almost two months before Halloween, so needless to say, I have no idea what things will look like at that time. Check RosemontCommunity.com for final decisions and/or details on these events. And if you aren't receiving community emails, sign up for a free community membership and we will make sure you are on the list.
One event that will definitely be a-go in some form will be our AGM on November 25 at 7:00 pm. We are still determining logistics (in-person, online, etc.) but save the date.
On the upcoming municipal election ballot, you will be voting for mayor, councillor (we are Ward 4), and Public and Separate school board trustees. Please get informed on the candidates and exercise your right to vote on October 18.
And if you haven't done so, sign up for a free* Rosemont Community Membership by going to RosemontCommunity.com/Membership (*free if you live in Rosemont).
Stay safe and keep looking out for each other!