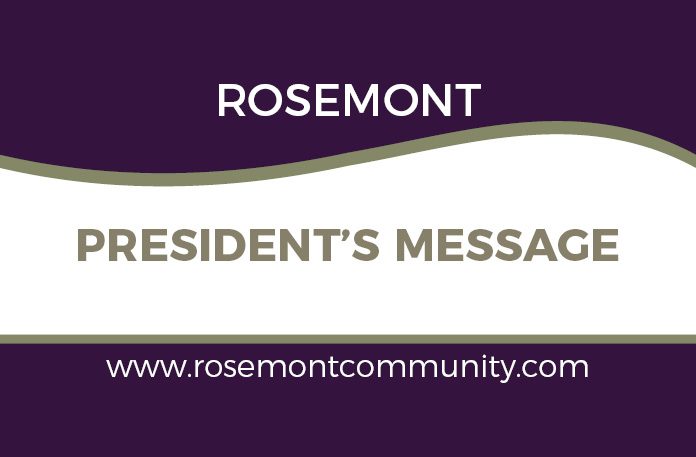 Howdy Rosemontians!
The quick rundown:
Casino volunteers – thank you!
U of C water drainage case study at the Hall
Free Rosemont BBQ – September 10
I hope everyone has been having a great summer rekindling friendships and getting together with the people that mean the most to you. It's been a grind, but hopefully everyone is keeping safe and doing what needs to be done so that we can return to normal. Thanks to Jacquie and Kurt for all their help in getting our Hall up and running. It's been a busy time this summer at the Hall with both Pedalheads and Common Digs running full out and new clients and renters starting to return.
Just a reminder, please watch out for all the little Rosemontians heading back to school this September and that all the streets in Rosemont have a maximum 40 km/h speed limit, including Rosehill Drive. Please be careful and watch out for your neighbours.
Thanks once again to Ian Kirkland, for organizing our volunteer group for our September casino. With all of the challenges of our hopefully post-COVID world, rounding up the group of volunteers with short notice was challenging. But as usual, the Rosemont crew came through. The importance of these casinos cannot be overstated. Without these funds, it would be very difficult to operate our programs, events, and keep up with hall maintenance. The community relied extensively on casino revenues to fund our Hall expenses throughout the COVID shutdown. Thanks to everyone who is helping out. We all appreciate it very much.
Over the next few months, you may see some U of C students taking measurements and brainstorming ideas around the hall. As you know when walking by the hall in the springtime, water drainage can be a bit of an issue. Through Rosemont resident Victoria Bohm, we connected with Assistant Professor Mathis Natvik from U of C's School of Architecture, Planning and Landscape. He instructs a course about land contours and water drainage and noticed that the hall is perfect for the student's case study. They will be using the south area of the hall to examine, study, and design some different concepts to help solve drainage issues and help keep it beautiful and functional. We look forward to seeing what ideas the students come up with and may have an opportunity for Rosemont residents to see some of these ideas at a symposium in November or December. Thanks again to Victoria for helping make this happen!
The City has also come up with some design ideas of their own to improve the entrances to Confederation Park and make them grander than they are now. We have seen some design prototypes and will hopefully be able to share them with you in our next edition.
Finally, with things hopefully returning to "normal," the RCA will be planning an outdoor Community BBQ and resocialization evening for September 10 around 5:30 pm at the Hall. We'll be cooking up some burgers and brats and enjoying some communal company before the madness of school, hockey, swimming, gymnastics, etc. starts up again. There will be no charge for the BBQ for those with a Rosemont Membership. Once again, we are offering free memberships to Rosemont residents so sign up in advance at RosemontCommunity.com/membership. We'll have some games and entertainment, and suitable libations. Come on out and rekindle some old friendships and meet some new folks. Goodness knows it has been a long, long time. More details at RosemontCommunity.com.
Stay safe and keep looking out for each other!